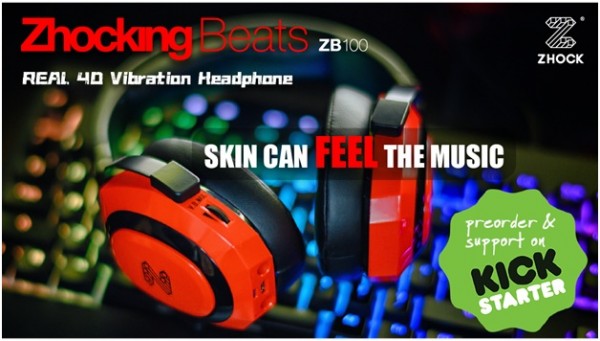 Zhocking Beats ZB100 is a pair of revolutionary new headphones that is here to set a benchmark in the headphone industry. These headphones, use the patented technology Sound Force 2.2 to bring real 4D vibration to headphones. It's the next level of stereo headphones that will take music listening experience to the next level. These headphones, recently launched on Kickstarter offer exceptional sound quality and vibrate corresponding to sound sources' directions and strength. They provide the best sound quality, both indoors and outdoors.
Zhocking Beats ZB100 provides a 3D surround sound experience with vibration intensities, like never before. With Sound Force 2.2, the users can enjoy music, movies, and games not just with their ears but their skin as well. Although there are a few other options of 4D Vibration headphones available in the market, they are only based on the 3D stereo effects with a single vibrator added in, which means the vibration function is not combined with the sound sources. This, in turn, doesn't enhance the enjoyment level and also makes other layers of sounds unclear, despite their high prices.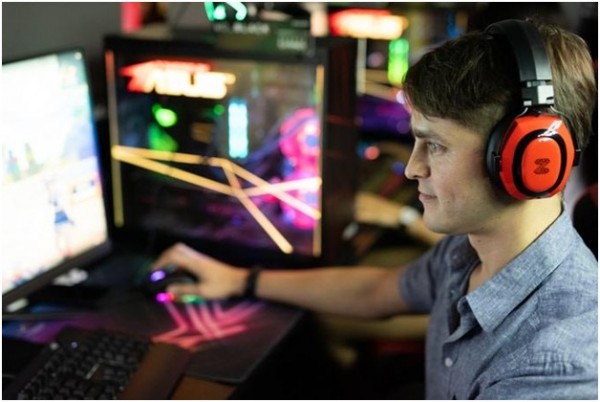 On the other hand, Zhocking Beats ZB100 uses the exclusive Sound Force 2.2 technology that can adjust the vibration intensity according to different sound frequencies providing an ultimate surround sound experience. The users can recognize the position not only by listening to the sounds but also by the tactile sense, which enhances sensory enjoyment. Furthermore, Zhocking Beats can sense all 3 layers of high, medium and low audio and create corresponding vibrations in real-time without delay. Not to mention the competitive pricing, will allow more people to enjoy this amazing 4D vibration headphone.
Zhocking Beats ZB100 comes with 3.5mm interface which is compatible with most audio devices. It's unique design, magnetic vibration film and dynamic loudspeaker make the vibration effect deeper and more comprehensive. The dynamic & balanced headphone drivers deliver exceptional sweetness and clarity of sound. With these headphones, the user can enjoy perfectly isolated sounds from the outside world, regardless of where they are. The headphone body is made of sturdy material along with a concealed inner frame groove that makes it comfortable for long-time wearing. Zhocking Beats ZB100 claims to be about 40% lower in price compared to other vibration headphones, with far better quality and functions.
The users can pre-order the Zhocking Beats ZB100 headphones at exclusive discounts offered via their Kickstarter campaign.

Video Link: http://www.youtube.com/embed/GV2ZrL_Aqu0
Media Contact
Company Name: One Inno Limited
Contact Person: Annie Yip
Email: Send Email
Country: HongKong
Website: www.oneinno.com