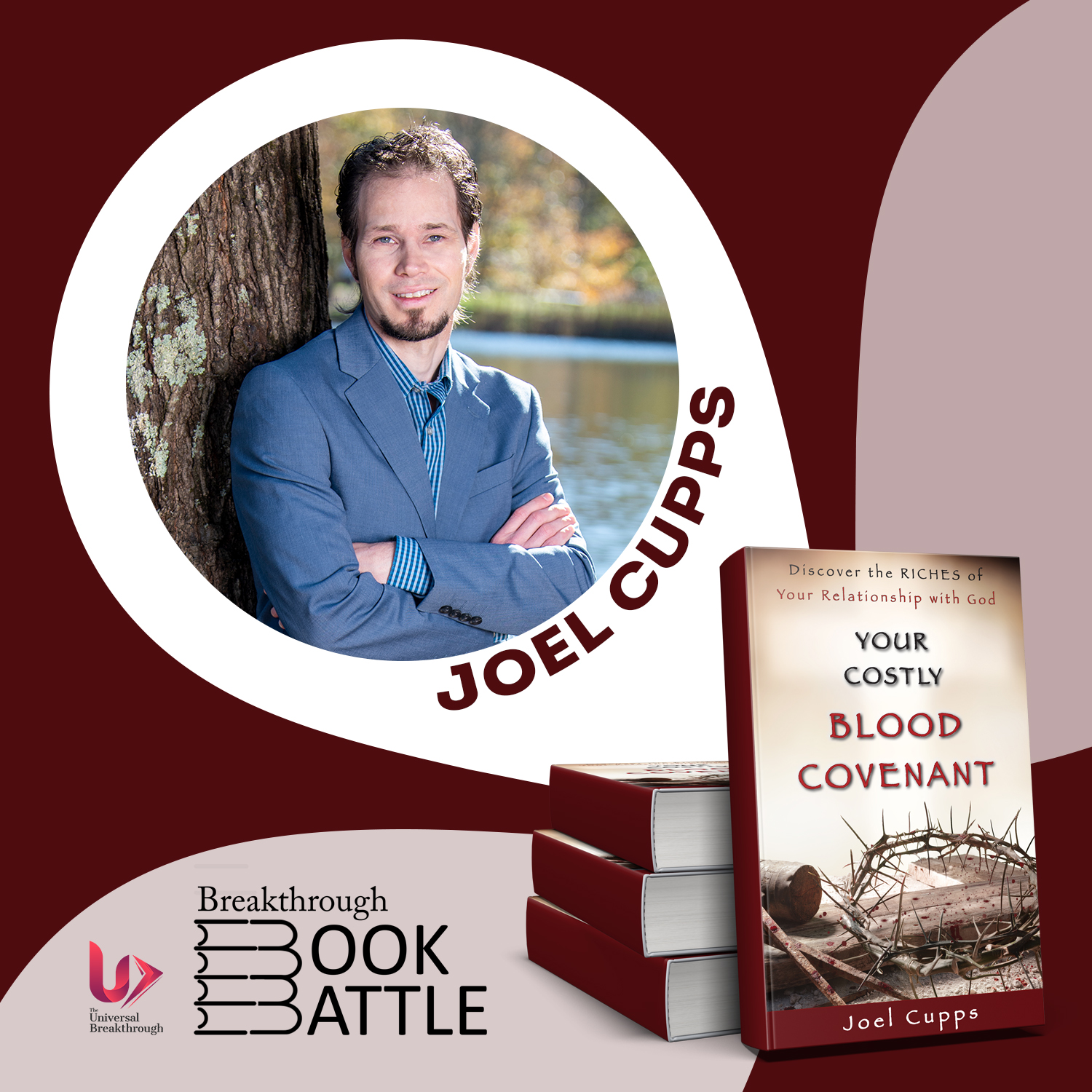 The world today is going through chaotic times, and many people are living a life afflicted with fear, stress, and anxiety. To find stillness and peace in the busyness of the present world, and to help people explore a new realm of their relationship with God, the book "Your Costly Blood Covenant" proves to be a wonderful read.
Throughout this book, Rev. Joel Cupps explores one of the most important, yet one of the most neglected subjects in the Bible – the blood covenant relationship between God and all His children. The truths in the book showcase the power of the blood covenant and the opportunity for anyone to enter into intimate fellowship with the One who sees our salvation as worth the life of His Son. This is intricately described in the book by the example of how God established His covenant relationship with Abraham and then sent Jesus into the world to begin a new covenant that provides salvation for everyone.
"It is a thought-provoking and enlightening read that Christians and non-Christians will appreciate for its depth of knowledge and clarity of ideas. This is an inspirational book that I found to be educational as well as uplifting." – Literary Titan.
The book examines the core principles of Christian living that will provide enlightenment and awakening as no other work before. Today, people crave nearness and fellowship with God, but still fail to understand that they can tap into the abundant riches of covenant relationship with God. The author beautifully weaves concepts explaining God's supernatural love for all people and how the holy bond of the blood covenant will transform people's lives. He explains how the blood covenant operated in the Old Testament, teaches on many of the greatest blood covenant passages in the Bible, and then reveals that all New Testament believers live in a better covenant built on better promises.
Finally, the book aims to change the way people see their relationship with God, strengthen their faith in God's Word and reveal the greatness of His unending love. The emphasis is on the surrender of a hard and corrupt life in the world for a new life filled with the many blessings of covenant relationship with God. And then it reveals numerous ways how New Testament believers can daily walk in a far greater covenant that will lead to a life filled with stronger faith, prosperity, victory, and deeper intimacy with God.
Joel Cupps is a licensed and ordained minister who has spread the gospel for over 11 years. He graduated from Oral Roberts University in 2004 and is affiliated with Victory Ministries in Huntington, WV. The primary focus of his ministry is to teach the priceless value of a covenant relationship with God and how it applies to every area of Christian living.
For more information, please visit:
https://www.barnesandnoble.com/w/yourcostlybloodcovenantjoelcupps/1138331568?ean=978164 7733247
https://www.amazon.com/Your-Costly-Blood-Covenant-Relationship/dp/1647733243
https://literarytitan.com/?s=Your+Costly+Blood+Covenant
Media Contact
Company Name: The Regency Publishers
Contact Person: Tom Russ
Email: Send Email
Country: United States
Website: https://www.amazon.com/Your-Costly-Blood-Covenant-Relationship/dp/1647733243