The gun drilling machine is known as a deep hole drilling machine to drill workpiece a precision hole for metal cutting industry such as machine tool or die. This specific equipment supplied by Drillstar is special for its round bar material. The gun drilling machine is auto-feeding equipment with four spindles. It is a mass-production type with qualified automatic work piece-feeding system.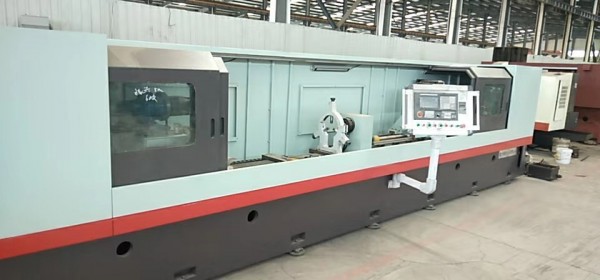 The equipment offers mass production in drilling a single size of round bar. Customer accesses efficiency while operating their works with Hong Ji gun drilling machine. On the other hand, with an auto-loading and unloading system, operator just needs to put work pieces on the conveyor. Then all work will be done in the equipment automatically.
Also, it's worth mentioning that the full cover of the equipment is as its standard accessory to prevent oil-spray, and to keep the working area clean. As for the filtration system, people use drum-type paper filters, which is also one of the features the gun drilling machine has.
1. machining accuracy
meausre of skewness:
1mm/1000mm (workpiece is not rorate)
0.5mm/1000mm (the workpiece rotate, drilling coaxial hole, bar type workpiece)
roughness:Ra0.8~6.3um
accurancy:H7~H11
Roundness: ≤0.008
2. Machine Brief:
lDrilling range:Φ1.0~Φ10mm
lMax drilling depth:500mm
lMax.job length to diameter ratio: 60:1
lJob OD range:Φ8~Φ40mm
lGundrilling method:single/double/four spindles structure:could work one/two/fourjobs at the same time. This machine sturcture is suitable for long bar.
lHeadstock: drive the workpiece rotate,consistant speed is 120r/min
lHydraulic center rest and linear guide rail.
lCNC controller: Siemens-808D
lDrill box: Servo main spindle drive.
3. Machine main parameters
Media Contact
Company Name: Shandong Deshen Machinery Manufacturing Co., Ltd.
Email: Send Email
Phone: 8613869206100
Country: China
Website: https://www.deepholemachinery.com/