AudioTech Startup WeDigIT has already created a buzz in the Music industry with its super successful Song Creation App WeJammin, a one-of-a-kind pioneer in AI-driven music technology, is proud to unveil its latest innovation: VoiceVersa.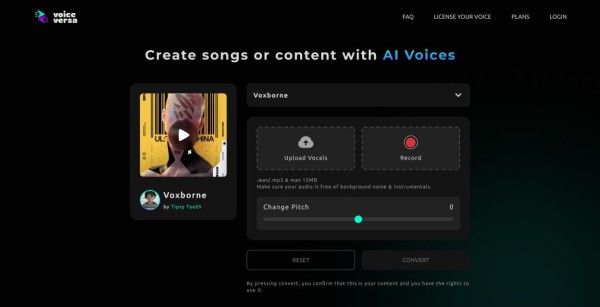 VoiceVersa is a platform for artists to license their voices as AI clones, which people can then use to create original songs. To release those songs commercially, they'll need to pay for VoiceVersa's 'Pro' subscription, which costs Rs. 50 a month during its beta period. Celebrities and musicians can now license voices to earn royalties on their terms.
This cutting-edge offering empowers creativity by enabling artists, musicians, and content creators to harness the power of AI voices, opening new horizons of collaboration and artistic exploration.
The Company, WeDigIT handles the distribution to streaming services like Spotify, Apple Music, Gaana etc, as well as splitting the royalties with the original artists.
Its first three AI voice models are called R-Yan, created by artist Aaryan Tiwari, who has worked with Arijit Singh, Mahesh Bhatt and other great names in the industry.
N-Tara, created by Rooppreet Dhamija an Indie musician and a Lawyer, IPR in Media and Entertainment.
And TipsyTooth created by Tejas Sharma, A rapper, represents the class and richness of a white-collar street-side outlaw opposing today's wicked Industry norms and coverages.
On which Aaryan said, "It's really cool that there are endless ways to be creative, but it's also really, really important to make sure we're fair and ethical. As artists, we should be the ones in charge of our own voices and the stuff we create. This is precisely why the philosophy of VoiceVersa resonates with me"
Rooppreet said, "VoiceVersa is playing a pivotal role in the use of AI in a systematic manner in India as they have been extremely vigilant about all the legal documentation.
I am glad that as an Artist and also as a lawyer friend to the founder, getting this opportunity to be associated with VoiceVersa and be a part of this whole new world that is quite literally waiting to be explored."
Tejas said, "VoiceVersa puts the power back in the hands of artists, allowing us to explore endless creative avenues responsibly. As a creator, having control over my voice and creations is non-negotiable. VoiceVersa's commitment to ethical AI aligns seamlessly with my values, making it the go-to platform for pushing artistic boundaries with integrity."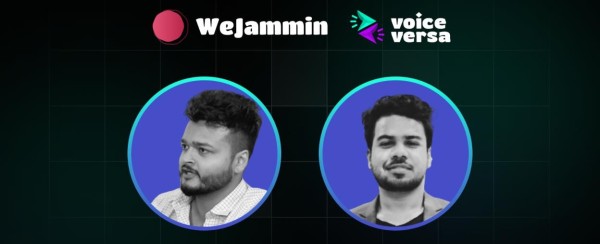 WeDigIT Founder and CEO, Akshay Kheveria mentioned, "The process will be simple- Creators submit the content and have it approved by the artist. If approved, artists earn royalties or collaborate on the created song."
Proshanto Gupta, CTO and Founder, WeDigIT added, " This supertech will unleash limitless artistic potential with innovative AI technology. This feature will become part of the WeJammin app soon. When users subscribe, they'll have access to VoiceVersa AI FIlters in the app. This ensures that innovation is accessible to everyone, regardless of their platform of choice."
VoiceVersa looks to be more than just a feature. It potentially could become a revolution in the way creators create and consume music. By seamlessly integrating innovative AI technology, artists can tap into limitless artistic potential, experimenting with voices, styles, and collaborations that were once out of reach.
This transformative tool promises to redefine music creation, content development, and collaboration across industries.
About WeJammin:
WeJammin is an AI-powered song-creation app that allows users to create songs directly on their phones and release them on streaming platforms such as Spotify, Apple Music, Gaana, and more.
Contact person – Mr. Akshay Kheveria
Email: hello@wedigit.tech
Media Contact
Company Name: WeJammin
Contact Person: Akshay Kheveria
Email: Send Email
Country: India
Website: https://www.voiceversa.ai