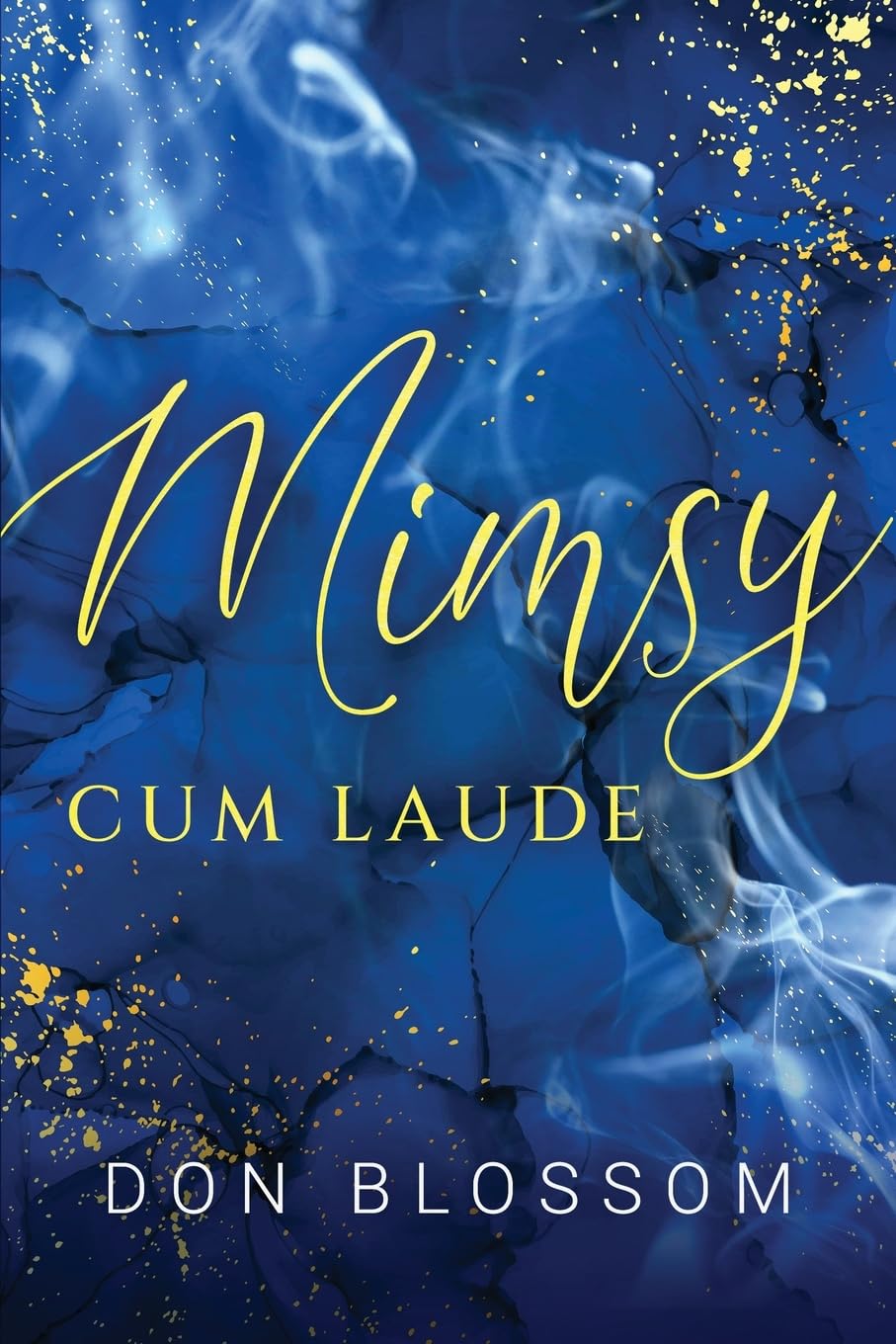 "MIMSY, Cum Laude" by Don Blossom has been released worldwide. This 236-page memoir tells a heart-wrenching story of love lost, surprising discoveries, and the enduring power of important relationships. The author met Marilyn "Mimsy" Cosic in college in the late 1960s, where the two struck up a fast friendship and soon fell in love. Their relationship flourished and they made plans for the future, but mistakes and miscommunication pulled them apart. For years after graduation, Don searched for his lost love but came up empty handed.
After sporadic searching and continuing to build his own life, answers finally came in 2001. Mimsy had followed her dream of becoming a teacher, but tragedy followed. Don discovered that his lost love died in 1990. He spoke with her family, placed flowers on her grave, and went back to his life with a small sense of closure.
Then, after a near death experience in 2020, where Mimsy not only appeared to him, but continued to appear in his dreams and thoughts, Don felt a renewed connection to his past love – and a drive to further understand the life she led while they were apart.
He embarked on another mission of discovery to understand and share Mimsy's life story, and in the process, uncovered disquieting truths about the life she led, the difficulties she faced, and the tragic events she endured.
In a review from Mariel Hemingway, Oscar-nominated actress, author, and granddaughter of Nobel Prize-winning novelist Ernest Hemingway, she says, "There is an unexpected subplot revealed. After experiencing an unfamiliar society and religion, Don discovers the basis for one's grace, faith, and love. MIMSY is a striking revelation… a dichotomy of lives, forgiveness, redemption, and salvation."
See the full endorsement here: https://www.youtube.com/watch?v=a4rZzxFa7No
The memoir unfolds as a beautiful tribute to Mimsy, sharing the details of her life and history as the author discovered them, his own feelings of guilt and remorse for losing her, and the powerful lessons he learned by exploring this unresolved chapter of his life. With underlying examinations of religion, college culture, alcoholism, stigma and lack of resources surrounding mental health, and the afterlife, Blossom provides an intimate, honest look into Mimsy's life and the profound effect she had on him.
This story is a reminder of love's enduring qualities, that even when relationships fade or circumstances change, love's redemptive power is eternal.
MIMSY, Cum Laude (ISBN: 9798986320175 / 9798986320168) can be purchased through retailers worldwide, including Barnes and Noble and Amazon. The hardcover retails for $29.95, the paperback retails for $14.95, and the ebook retails for $2.99. Interviews and review copies are available upon request. The author can be contacted via email at djworm50@aol.com
Learn more at https://mimsycumlaude.com/
From the back cover:
Fascinated and equally unsettled by the fleeting image of a long-ago companion and lover – demure, enigmatic Mimsy – one man seeks to recapture his memory of their relationship.
As he searches for the mystifying Mimsy the details of her fractured life are unearthed: incredible treasures and tragedies revealed, more horrific than one can imagine. If not for a word unspoken and a departure, could two very different lives have lived as one?
It is not just a man's wish but an obsession, a conscious exploration for answers. Would it lead to an understanding of love and the woman: Mimsy?
"A touching memoir that idles at a crossroads between a historical account and a fleeting love, Don Blossom's MIMSY, Cum Laude is a masterful, haunting exploration into the lives which we live and those we never get the chance to. Full of both hurt and solace, MIMSY grasps on tight and never lets go, proving that not everything lost is forgotten."
– J.J. Hebert, USA Today bestselling author
About the author:
Don Blossom is married with three adult children. He is college educated, having attended Grove City College where he majored in Mathematics, the Behrend College of Penn State where he majored in Applied Science, and Edinboro University where he took courses in Bio-Medical Technology. He is retired from the medical field, where he assisted in cardio-vascular surgeons and cardiologists for thirty-four years. He has a commercial pilot's license and is an accomplished seaplane pilot. He is an elder in the Presbyterian Church, serves on the Pennsylvania Governor's Advisory Council, and serves as a board member for several organizations and companies.
About MindStir Media:
MindStir Media LLC is an award-winning book publisher. To learn more about publishing a book with MindStir Media, visit http://mindstirmedia.com or call 800-767-0531.
Media Contact
Company Name: MindStir Media LLC
Contact Person: Jen McNabney
Email: Send Email
Phone: 800-767-0531
Address:1 New Hampshire Ave Suite 125
City: Portsmouth
State: NH
Country: United States
Website: https://mindstirmedia.com/