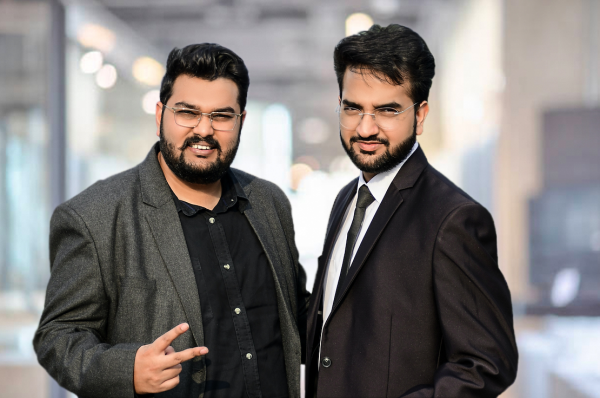 Driven and ambitious, the founders of Sotros Infotech are now ready to rule the US market. Viral Kumar Srivastava and Suraj Prakash Srivastava, founders of Sotros Infotech, started their business in Lucknow, India, and are now expanding their business globally. This is an inspiring story of how a firm born during the Covid pandemic, when businesses all around were floundering, is now going overseas.
Sotros Infotech offers result-oriented and cost-effective Digital Marketing, and Web and Application Development services. Its clientele includes numerous local and global clients, including some of the leading brands in the US across sectors like banking, financial services and insurance, healthcare, telecommunications, customer surveys, and media.
Under the leadership of Viral Kumar Srivastava and Suraj Prakash Srivastava, today, Sotros Infotech is considered to be a leader in the digital marketing sector. While Viral takes the charge of expanding the company's services and clientele, Suraj uses his analytics prowess to provide the best client experience.
"We started in Lucknow, but our vision was always to make a mark in the global platform. We have already worked with some of the top brands in the US. So expanding our business and reaching to the US market was seamless", said Viral Kumar Srivastava. His partner, Suraj Prakash Srivastava further added, "With our team of experienced experts along with our advanced analytics capabilities and technology solutions, we are looking forward to create some great business collaborations".
Sotros Infotech offers effective digital marketing services like Online Marketing, Influencer Marketing, Social Media Marketing, etc., to businesses. It's not just a digital marketing company, but also a community of skilled professionals who are available globally to provide budget-friendly and best-in-class services to clients. With hard work and dedication, Sotros Infotech aids a business to achieve its business goals. Visit the website to explore its offerings.
For more information, please visit: www.sotrosinfotech.us
Media Contact
Company Name: Sotros Infotech
Contact Person: Viral Kumar Srivastava & Suraj Prakash Srivastava
Email: Send Email
Country: India
Website: https://www.sotrosinfotech.us/