If you own a company or business and plan to accept payments with Bitcoins, sometimes this goal can become a technological challenge not easy to implement. Secure Paymentz Banking Software https://securepaymentz.com® is a Banking Software that comes to offer a solid, secure and proven solution to carry out the integration of Bitcoin payments in any commercial activity.
Youtube video: https://youtu.be/7N_F_-H6v3Y
Secure Paymentz, is a complete e-Wallet that is now used as a mini-bank by financial companies, Forex, Bitcoin, but also in schools, supermarkets or taxis allowing users the flexibility to make payments in different stores and verify your balance with the banking system, and you can also store your digital assets in BTC, as Secure Payment, has been designed as a Bitcoin Software that allows anyone in the world to start having their own virtual bank with Bitcoins.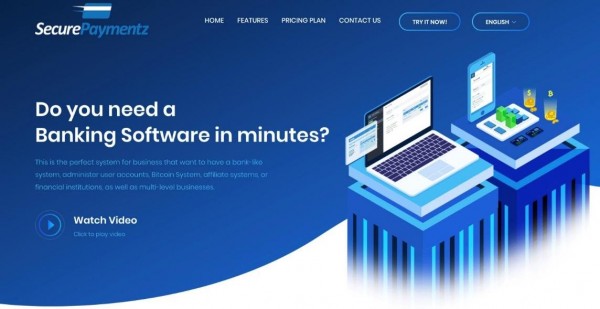 The solution for Banking and entrepreneurs
Currently in the world, there are countries with large areas where banking services can not reach for purely operational reasons such as costs, geographic accessibility, lack of associated services, etc., and this is where Secure Payment is designed to solve this problem by providing added value, allowing entrepreneurs to start real Bitcoin projects through a reliable, secure system with SSL encryption and customizable that allows the expansion of services to the global market.
However Secure Paymentz Core Banking Software https://web.securepaymentz.us, goes beyond, it offers the possibility to the unbanked people access to electronic payment financial services without the need of bank accounts.
Secure Paymentz is adaptable and customizable since it has several versions that can be used according to the type of activity that is thought to be developed. There is a version for banks and financial companies, another version for traders, schools, Bitcoin companies, etc.
Secure Paymentz, also works as a payment gateway to accept Bitcoin in shops, providing support to all fiduciary currencies. Additionally, Secure Paymentz software can be used as an e-Wallet or virtual wallet, to transfer value securely and without any intermediary.
A Banking Software ready to use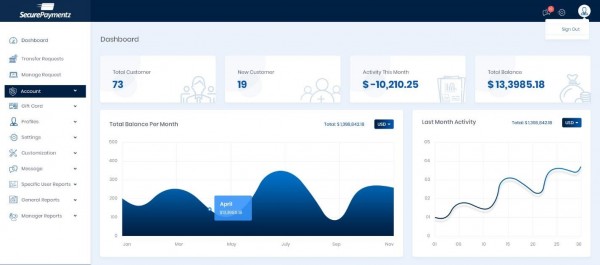 Secure Paymentz http://securepaymentz.us, is a software that offers the possibility of creating a bank to manage securities online, which is managed through an account where you can control all transactions made by system users.
However, Secure Paymentz also offers the possibility of integrating and managing transactions in an automated way, for those companies that have a service API in their central systems. In this case, the Secure Paymentz team will help you install it and integrate it into the structure so you can automate the management of users and transactions.
With Secure Payment, each user can make deposits, transfer money or withdraw funds as in a traditional Home Banking system.
Secure Paymentz is a Banking Software designed to manage Centralized, Corporate and Private Banking, Manage credit cards, Manage securities and Monitor transactions online.
Please visit Secure Paymentz en Espanol: https://securepaymentz.net or our blog https://ewallet.software – Ewallet Software
Thank you and be great!
– Secure Paymentz
Media Contact
Company Name: Secure Paymentz
Contact Person: Media Relations
Email: Send Email
Country: United States
Website: www.securepaymentz.com