There are multiple ways to skin a cat. The same can be said when it comes to crypto investments. A few years ago, you could generate a fortune simply by mining bitcoins with mining machines or by trading in the crypto exchanges.
The evolution of the industry in the recent years has seen the rise in the mining difficulty, stiff competition, fluctuations in Bitcoin prices and the emergence of a constellation of cryptos and blockchain networks each of which comes with its unique characteristics. There is also the halving in Bitcoin to factor in. You will be expending computing power to earn half the rewards per block. While cryptocurrency mining is still profitable, the rewards are getting slimmer and the bar to entry, higher. On the other hand, working the exchanges require some nimble trading skills.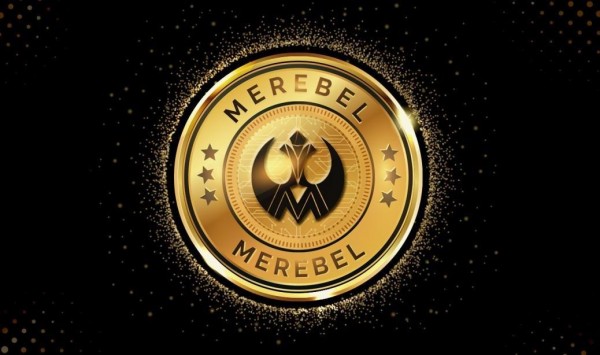 The MEREBEL Platform Ecosystem
The working of the Merebel MasterRebelNode platform can be explained in few simple steps:
– Sign Up on the Platform By entering your details and other requirements.
– Deposit Bitcoins to your Merebel Wallet and invest in any suitable investment for passive income.
– Start getting timely profits as stated on your plans. The profits will be deposited automatically in your wallet. Besides, the platform also offers the flexibility to get rewards in Bitcoins and other cryptocurrencies.
– Withdraw anytime you want.
Thus, apart from offering the Masternode hosting services, the MEREBEL ecosystem also facilitates other features like the Multi-Node-Investment, Merebel-coin, Auto-Exchanger, Intern-Exchange and its Own Affiliate Networking system.
But before we jump to discussing these features, let's take a look at the native MERI Cryptocurrency and the hosting services.
Why Merebel is the Best Masternode Investment Right Now
Given the market conditions in the crypto industry, smart investors are currently putting their money on masternodes. One of the best investment prospects right now is the Merebel masternode ecosystem. It offers several unique innovations in the masternode model that makes it an attractive investment in 2020.
The best feature it offers is the Multi-Node-Pool investment that enables investors to pool their money together and invest in several different masternodes at once. Investors do not just invest in a single pool but they are able to invest in multiple pools at once, thereby spreading their risks. These are called multi-node pools. It works pretty much like the balancing of the traditional investment portfolio where your money is spread around different securities. In a multi-node-pool, your investment is spread around different masternodes (multi-nodes) that generate you passive income.
Merebel ecosystem offers an inclusive service that includes the following:
The Merebel Masternode
The Auto-Exchange System
The Marketplace
Merebel Bank 3.0
Multinode Investments

The Merebel Masternode
Masternode cryptocurrencies leverage a Proof of Stake (PoS) protocol which, compared to Proof of Work protocols that require monstrous mining rigs, so it costs a lot of power and electricity. Proof-of-Stake and Masternode algorithms consume fewer resources and are much more planet-friendly.
The main function of the masternode in a blockchain ecosystem is staking. This makes up the backbone of the Merebel ecosystem. Not only does it contribute to verifying and anonymizing transactions and making the blockchain network more secure but it also generates rewards for the masternode owner(s). A Merebel masternode also enables you to participate in community surveys and vote thereby helping shape the trajectory of the ecosystem to your advantage.
With the Merebel master-node-pools, you don't need to have a specific number of coins to invest in the masternode. Any investors with any amounts can join the pools and enjoy the multi-node investment that enables them to spread their risks by investing in multiple masternode cryptocurrencies and earn rewards in Bitcoin.
With a Merebel masternode investment, you get the following services:
High-tech server hosting
Server configuration
Masternode configuration
A masternode dashboard
An Auto-Exchanger
A marketplace-Exchange
A multi-node investment that spread your risks
Referral bonuses
Web Wallet
Compounding of your investments
Support system
MasterMERICard
Merebel Bank 3.0 services etc.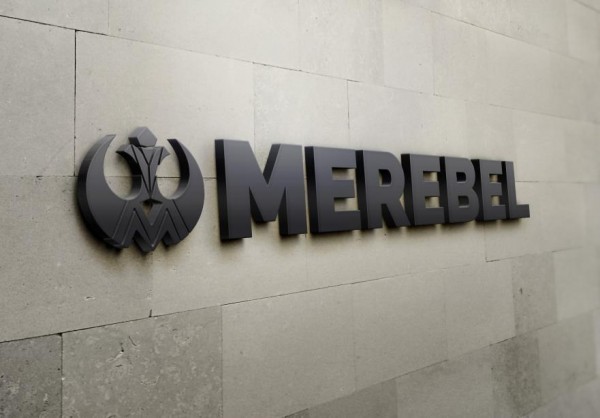 UNIQUE FEATURES OF THE MEREBEL ECOSYSTEM
The MEREBEL Ecosystem provides a wide range of digital assets investment services for beginners as well as experts. Below are some of the unique features of the platform.
The Merebel Ecosystem is a one-stop solution for all your needs. This includes buy or sell different masternodes, Multi-Node-Pools, automated masternode setup, server hosting, automated reward exchanger, investment monitoring to sales all in one platform
The Multi-Node Pool diversifies the investment risk by spreading the investment amount across different masternodes.
Besides, the MEREBEL team is also working on a MasterMERIcard that will link your Merebel account to your Bank API. This way you can automatically exchange your rewards with fiat money.
The Auto-Exchanger System
Auto-Exchanger is also a newly developed system having a key role in the Merebel ecosystem. The Auto-exchanger system plays a key role for investors to receive all their rewards automatically in Bitcoins.
The good thing is that the Auto-Exchanger system is linked to leading Digital Asset Exchanges with APIs. This ensures that the customers get up to date prices in real-time.
All you have to do is to click a few boxes, and voila! Sit back, relax, watch your Multi-Node-Pool growing, and earn Bitcoins! This enables you to trade with greater confidence and with accurate data that gives you an edge.
Merebel Bank 3.0
This is Merebel's newly created blockchain masternode bank that seamlessly integrates cryptocurrencies as a means of payment in the real world.
Multi-Node Pool Investment
To run a masternode, there's a minimum threshold of coins you'll need in your wallet. However, in case you don't have sufficient quantity, you can also pool this by sharing your masternode with an investor.
However, a masternode pool is something where there are multiple masternodes present. In case of the MEREBEL masternode pool, customers can invest in different masternodes thereby getting a share of all projects available in the MEREBEL pool.
In such a case, the native cryptocurrency aka the MEREBEL Coin or MERI plays a major role in such multi-node investments.
Usually, a new investor might have to wait until the Masternode Pool gathers enough tokens to run a masternode. In such a case it becomes difficult to receive instant compensation.
Here, the Merebel-coin plays a crucial role by acting as a bridge and allowing investors to receive their rewards soon after the investment. Until the required coins for a Multi-node-pool are reached, the investors will receive rewards in Merebel-coins.
If you don't have a sufficient number of coins to acquire a masternode, you can pool your coins to share your masternode with other investors who are on the Merebel platform.
Just like in conventional portfolio diversification, this diversifies your investment risk by distributing your investment to multiple masternodes.
Merebel Multi-Exchange
Through an API, the Merebel platform is linked to some of the main cryptocurrency exchanges, enabling you to instantly buy and sell cryptocurrencies with real-time prices without leaving the platform.
Merebel Internal Investors Exchange
Additionally, the platform has an internal investor's exchanges where investors can trade their mastenodes or multi-node shares for Bitcoins. The internal exchange has a high level of integrity and protects investors from pump and dump schemes so you don't have to worry about buying cryptos that will soon plummet in value. They also enable investors on the platform to directly sell their coins or masternodes to other trusted investors on the platform with worrying about some parties manipulating the prices.
Merebel Affiliate Network Plan
1. INVESTMENT COMMISSION
A kind of commission from the sales of the recommended investors. Merebel Networker Plan has unlimited direct downlines in the first level.
This network marketing plan makes unlimited commissions from the investment by the members possible up to the 5th level. Merebel will make its distributors happy by offering tremendous opportunities to earn fair and unlimited income.
2. MASTERNODE REWARD commission
Masternode Compensation Commission from your direct partners!
You will immediately receive a commission for each individual masternode remuneration from your recommendations. This reward can be particularly colorful, since there are many different masternodes in the Merebel ecosystem.
– The more masternodes your partners operate, the more you get.
– Depending on your rank, up to 7% of your partner's remuneration!
3. RANK ADVANCEMENT BONUS
This bonus will be paid to existing members if they qualify for higher rank. This achievement is a bonus per rank to increase the percentage of the Masternode Reward Commission.
4. LEADERSHIP BONUS POOL
The top Merebel Leader are entitled to additional services.
Merebel will provide the top 5 leaders with leadership pool bonuses.
The leadership pool will account for a certain percentage of quarterly sales.
The part of the management pool is distributed to the best networkers, depending on the performance.
These, among other innovations, make Merebel one of the best masternode investments to look at this year.
The Rise in Masternode & Should You Invest in Masternode?
Interests in crypto investing is shifting from a more active approach to a passive. Instead of running expensive rigs or monitoring the exchanges like a trading guru, some investors are opting to generate passive income by holding tokens. In the crypto/blockchain lingo, this is known as Proof of Stake and is mostly done via masternodes in cryptocurrency or blockchain ecosystems.
In simple terms, a masternode is simply a "special" server that is part of a decentralized blockchain network. Blockchain networks, of course, have thousands or even millions of nodes. However, there are certain blockchain networks that create special nodes that can have unique privileges and perform certain extra tasks in the verification and validation of transactions. These special nodes are called mastenodes and they earn rewards for completing certain tasks in projects within that particular blockchain ecosystem. Masternodes are ideal for just about anyone as there is a very low barrier to entry. Staking is just a matter of purchasing the required masternode coins and putting them in your official crypto wallet and you can as well begin laying your stakes and earning residual income in the process.
Media Contact
Company Name: BestPR
Contact Person: Media Relations
Email: Send Email
Country: HongKong
Website: bestpr.io