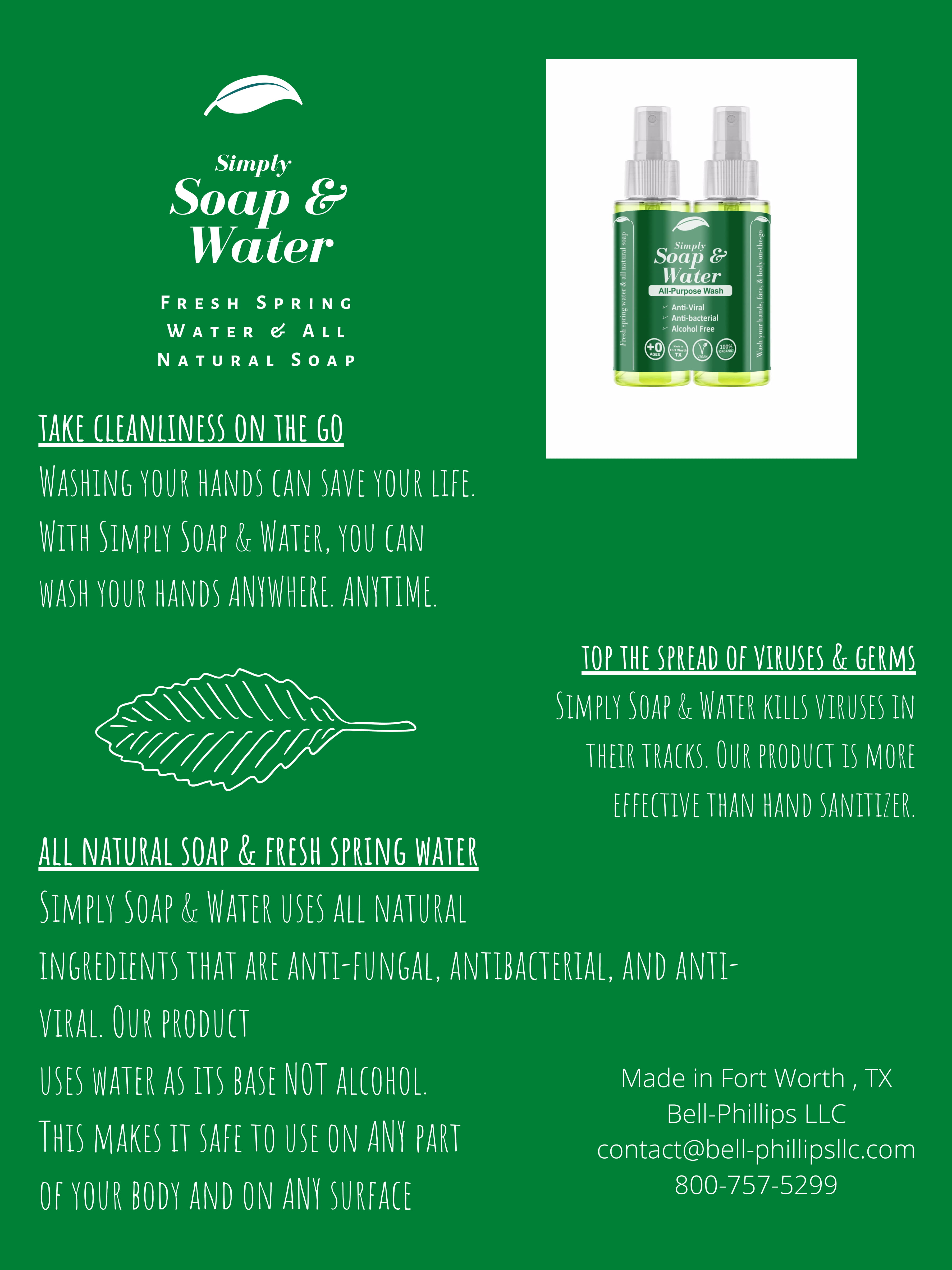 As the world continues to witness the effects of the Coronavirus pandemic, the U.S. Centers for Disease Control and Prevention (CDC) recommends that people perform daily disinfection cleaning for frequently touched surfaces to kill and protect against the virus. Unfortunately, many ingredients in these same cleaning products can cause serious harm to people, pets, and the environment, and some also emit volatile organic compounds (VOCs), which contribute to smog, ozone, and poor indoor air quality.
For example, the primary disinfectant being advocated to kill the coronavirus is bleach, but sadly, most people are unaware that it also contains hazardous and very harmful toxins. Because bleach can kill off most viruses, bacterias, and molds (fungi), to many people, it appears to be the best disinfectant for all occasions. Still, the harmful health effects that it can have on humans, pets, and the environment far outweigh the benefits.
As a solution, Terrell Langford and his team have developed an all-natural disinfectant that is anti-viral and that can be used on any part of the body and also on any surface called The Simply Soap & Water. This allows its users to quickly cleanse the hands and kill viruses and bacteria anywhere anytime. It comes in a dual-action spray bottle with fresh spring water on one side and an all-natural cleanser and disinfectant on the other. The soap is made with all-natural olive oil soap, tea-tree oil, and fresh spring water. The product can be used anywhere on the body and other items and surfaces.
According to Terrell Langford, "This product comes conveniently sized to fit in your purse or pocket. It is a multipurpose cleanser and disinfectant made from all-natural products. Our product is environmentally friendly and safe to use on around children. Join us in making the world cleaner by using Simply Soap & Water for your on-the-go cleansing and sanitizing needs!"
Media Contact
Company Name: Simply Soap & Water
Contact Person: Terrell Langford
Email: Send Email
Phone: 214-802-5036
Country: United States
Website: www.simplysoapandwater.com