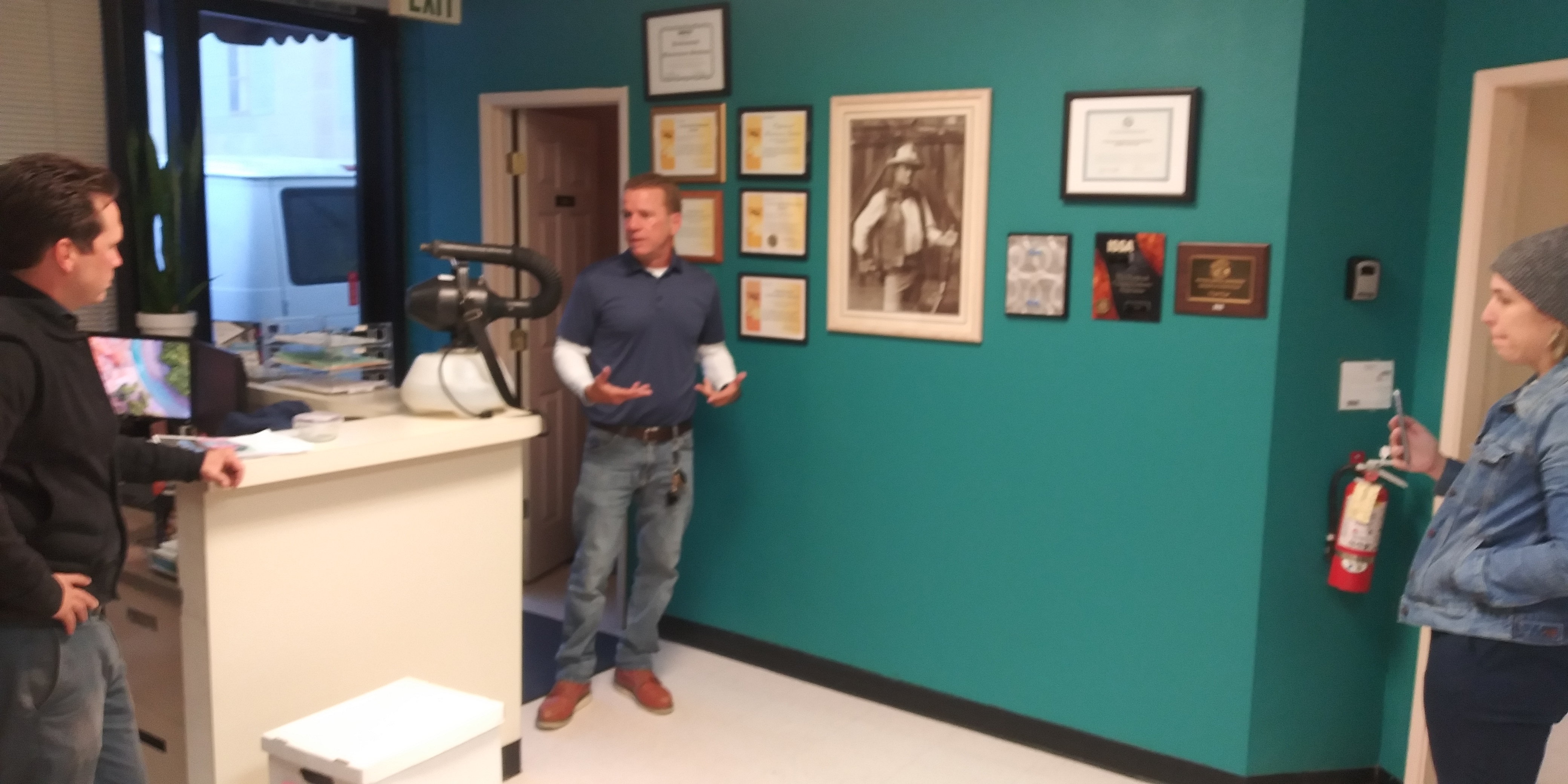 Pure Hydrogen Peroxide today announced a new national distribution center operating in San Diego County, California, to deliver their all-natural disinfecting cleaning products to households and businesses across America to help combat the coronavirus. With this new 7,000 square foot facility, the company said it would be able to make and distribute approximately 2,000 gallons a day and 60,000 gallons a month of its all-natural and high-quality cleaning products that are in high demand.
Across the world, cleaning teams have descended upon kindergartens, state buildings, markets, churches, mosques, airports, and public buildings with various disinfectant products to combat the coronavirus (covid-19) threat. However, many of these cleaners recommended like bleach are incredibly toxic, so they are dangerous to people, pets, and the environment.
Several recent studies have shown that frequent exposure to bleach from cleaning caused illnesses and diseases such as asthma in both children and adults. In even more significant concentrations, it can cause death. Moreover, letting children, the elderly, or pets near a bleached area within 10-12 hours after you've disinfected it can put their health at serious risk.
A 2010 study of just under 270,000 US children (5 years of age) who were injured by household cleaning products found that bleach was the leading source (37%) and usually by ingestion (63%). A spray bottle was the most common source (40%). A 2011 International study also discovered that professional use of cleaning products in various occupations was related to new-onset asthma. The researchers found there was a significant increase in risk for incident asthma was also observed for the group of 291 nurses who used ammonia, bleach, and/or cleaning products in spray format work. The study concluded that chlorine bleach was the most used product.
As a solution to this, Moe Bedard, the CEO of Pure Hydrogen Peroxide, believes his company's all-natural product like hydrogen peroxide is a much better and safer alternative than bleach. It still manages to kill off most types of viruses such as the coronavirus (COVID-19), while also killing most bacterias and molds (fungi) without the severe health and environmental issues the bleach can cause.
Reports from the Center for Disease Control and Prevention (CDC) demonstrate the effectiveness of hydrogen peroxide as a disinfection and sterilization tool while also being very safe. Considering its germicidal effectiveness, it has been proven to be a successful tool in eradicating potential pathogens. Published reports from the CDC ascribe good germicidal activity to hydrogen peroxide and attest to its bactericidal, virucidal, sporicidal, and fungicidal properties and also not being toxic to humans and pets.
According to Moe, "made with food-grade hydrogen peroxide (H2O2), our all-natural sanitizing solutions contain no added stabilizers, no extra chemicals, and or toxins like some of the other H202 manufacturers, so you know our stuff is clean, pure, and 100% bio-degradable."
He added that "Hydrogen Peroxide is backed by decades proven science to be one of the most effective and safe cleaning sanitizers used in restaurants and healthcare. All of our cleaning products down to our bottles are sourced and Made in America in our daily disinfected Southern California warehouse."
Both better and safer than bleach, food-grade hydrogen peroxide is undoubtedly the most superior disinfectant to use for the coronavirus (COVID-19) if you are concerned about your health, your pets, and the environment.
Pure Hydrogen Peroxide is an all-natural disinfectant cleaning products company located in Fallbrook, California, that sells and distributes high-quality food-grade hydrogen peroxide to eco-friendly households and businesses across America.
Media Contact
Company Name: Pure Hydrogen Peroxide
Contact Person: Moe Bedard
Email: Send Email
Phone: 619-349-7033
Country: United States
Website: www.purehydrogenperoxide.com