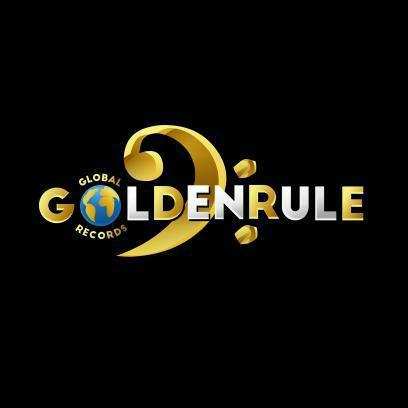 Popular radio show host and artist, Holly V., launches his entertainment outfit, Golden Rule Global Records, to inspire people to love and learn
Holly V. has taken his pursuit of using music as a tool to promote love and make the world a better place a notch higher with the launch of Golden Rule Global Records. The new entertainment outfit is the latest project from the talented music artist and Radio Show Host on WCBT Radio 102.7FM Roanoke Rapids, NC.
Originally from the "Steel City" of Pittsburgh, PA, Holly is undoubtedly rocking the music world from all corners. He was raised in the neighborhoods of the Northside and Hill District and has seen his ambition propel him to all corners of the world. For his radio show, Holly enjoys the support of his Co-Host, Tammy Knight from the Tit 4 Tat with Tam show which airs on the Golden Hour Show on WCBT Radio, 102.7FM Saturdays at 11 am.
"Here at Golden Rule Global Records, we promote love motivation and education through our music. We wake up with the glass half full grateful for another day to love, another day of Music, another day to make a difference, another day to be Golden. Treat others as you would want to be treated," said Holly V.
The music industry continues to evolve, as more names emerge from different parts of the world to deliver great content to millions of people across the globe. The industry has grown to become a multi-billion-dollar market, featuring different categories of stakeholders, including record labels, artists, and music producers. Unfortunately, music seems to be losing the vibes and content that have endeared it to people over the years, which is where Holly V is looking to make a difference with the launch of Goldenrule Global Records.
Holly V. will be leveraging his wealth of knowledge and expertise gathered over the years in the entertainment industry as an artist and show host to promote impactful music through Goldenrule Global Records. The talented act has already started to gain traction, with his works and creativity catching the attention of lovers of good music across the nation. He has also featured several big names from all walks of life on his show that airs on WCBT Radio 102.7FM Roanoke Rapids, NC.
The team at Goldenrule Global Records led by the forward-thinking Holly V. will undoubtedly challenge the status quo in the music industry.
Media Contact
Company Name: Goldenrule Global Records
Contact Person: Vic Johnson
Email: Send Email
Country: United States
Website: https://instagram.com/holly_goldenboy412?utm_medium=copy_link