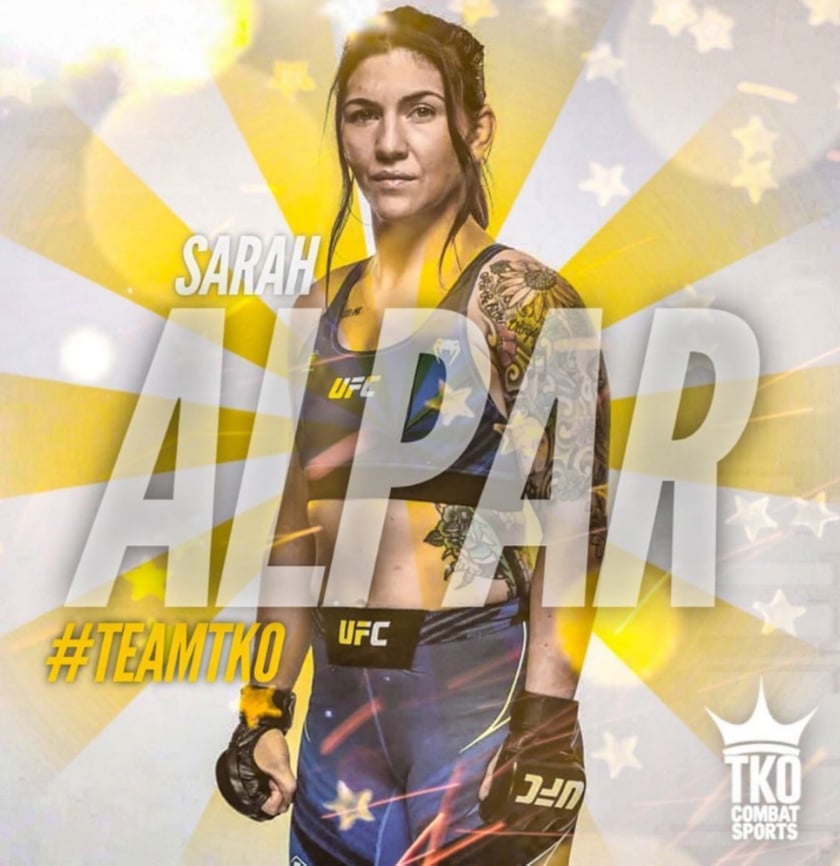 Talented professional MMA Fighter, Sarah "Too Sweet" Alpar, demonstrates growth in mental toughness and determination even amidst loss to Erin Blanchfield
Sarah "Too Sweet" Alpar has again demonstrated massive growth in athleticism, mental toughness, flexibility, and determination, following her performance at UFC Fight Night 192. Sarah Alpar fought Erin Blanchfield, who was making her Octagon debut, with both women showing features that will undoubtedly put them on the list of some of the greatest fighters in MMA history. Sarah Alpar (9-6 MMA, 0-2 UFC) showed her dexterity in the fight, amidst accolades from the audience.
"I am living presently. I'm constantly growing. I'm proud of myself. I can't wait to fight again and show more growth. Today is an opportunity. My goals and dreams are still set high. I'm so grateful to be able to compete and have such a great group of people in my life. God is always with me and his plans for me keep shining bright. I am present. I am doing great things. I am," said Sarah "Too Sweet" Alpar.
Alpar caught the attention of big names in the world of combat sports for her display in the fight, with the likes of Jake Paul showering her with accolades. "You have a fan in me," Jake Paul stated after the fight. The duo has a history, donating $5,000 into Alpar's account following her plead with fans to provide her financial support to enable her to train better.
Sarah Alpar has grown tremendously, especially mentally, benefiting from working with Dr. Seth Hickerson of MySteadyMind. The mental health expert has undoubtedly impacted the psyche of the MMA fighter as evident in her performance in recent months. Other members of Alpar's team are Physical Therapist John Carey of Stretch U, helping her to reach new heights of flexibility and mobility in the octagon and on the gym mats as well as Justin Stone of Panda Kickboxing & Grappling, her coach and #1 fan outside of Sarah's own supportive family.
Sarah "Too Sweet" Alpar has expressed her intention to continue training at her new weight class in Women's Flyweight while working with her coaches and sponsors to keep living her dream of being a professional fighter.
For more information about Sarah "Too Sweet" Alpar and her growth, visit – https://sarahalpar.com/.
Media Contact
Company Name: Sarah
Contact Person: Janelle Nightingale, PR & Sponsorship Marketing Manager
Email: Send Email
City: Oklahoma City
State: OK
Country: United States
Website: https://sarahalpar.com/