San Diego, CA – Automated Retail Technologies ("ART"), a leading food and technology company, has officially retained Sonatafy Technology to supplement their current industry-leading software engineering team. ART is a highly innovative smart kiosk and food retail consumer experience company. They are collaborating with Sonatafy to build a brand-new team of highly vetted, technically talented Nearshore Software Engineers. Sonatafy Technology will be providing Full Stack Software Engineering, Mobile Technology / Development Support and Quality Assurance / Testing Automation as part of the new contract.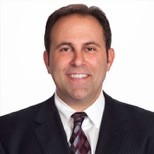 "We are honored to team up with ART as they are leaders in creating delicious food experiences for consumers that are contactless and safe through their smart kiosks and automated retail platform. Their kiosks are game changing fusing delicious food with cutting edge technology." Steve Taplin, CEO, Sonatafy Technology.
Sonatafy Technology's services provides ART with an abundant, dedicated software development talent pool operating on the same time zones as their US based team allowing them to scale faster on their revolutionary intelligent food kiosks platform.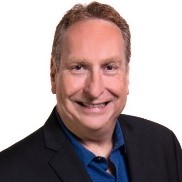 "ART is driven to scale smart kiosk trend of automating great food experience without services and contactless ordering given that our food purchasing habits and need to be and feel safe have changed forever. We chose to team up with Sonatafy Technology based on their industry leading nearshore software development services and my long-standing relationship with the company. Larry Heminger, Chief Technology Officer, ART.
ABOUT SONATAFY TECHNOLOGY
As seen in Forbes, Sonatafy Technology attracts experienced and professional Software and QA engineers from throughout Latin America to create cutting edge teams to augment the customers we service. With current and past signature clients such as IBM, FOX, Cisco, TaylorMade, Caterpillar, Alcatel and more, Sonatafy Technology helps software teams perform at their best. The Sonatafy team has the expertise to audit, visualize, transform, verify and maintain client's entire software and quality assurance investment.
For more information about Sonatafy Technology, visit www.Sonatafy.com or email: media@Sonatafy.com or call us at 1-(619) 736-7218.
ABOUT AUTOMATED RETAIL TECHNOLOGOES
Automated Retail Technologies (ART) is an innovative smart kiosk and food retail consumer experience company. We serve great tasting, fresh food to consumers through smart kiosks. Fusing great food with our incredible technologies creates a game changing consumer experience. Our focus is to help our customers serve their consumers by placing our unattended hot and cold kiosks. They are perfect for retailers, food management companies, and to extend a good brand's retail reach.
For more information about Automated Retail Technologies, visit www.automatedrt.com.
Media Contact
Company Name: Sonatafy Technology
Contact Person: Media Relations
Email: Send Email
Phone: 1-(619) 736-7218
Country: United States
Website: http://www.sonatafy.com/