Experience Includes Reveal of Fashion Brand Dur Doux's 2022 Spring/Summer Collection.
Little Rock, Ark. – September 30, 2021 – Little Rock boutique tour company Sisters and Suitcases is partnering with luxury lifestyle brand Dur Doux to offer a 4-day VIP experience at New York Fashion Week 2021.
The exclusive VIP experience will take place from September 8-12, 2021 in New York City. Dur Doux designers will reveal their 2022 Spring/Summer collection at their highly-anticipated fashion show at Spring Place in Tribeca on September 9.
Spring Place has housed NYFW shows for leading designers such as Calvin Klein and Diane von Furstenberg since 2016. During the show, guests will be seated alongside designers and celebrities with access to insider events such as designer meet and greets and more.
Tamaya, the founder of Sisters and Suitcases said, "At Sisters and Suitcases we believe in moments that matter. When you're in the moment you focus on the now. Your breath and belong. I believe the greatest most profound human experiences occur during moments of discovery and explorations, that's why we need to provide access to such experiences as NYFW and collaborate with brands like Dur Doux. Luxury is access and understanding."
"We embraced this collaboration because it meant we would be working with another luxury Black Brand. We want the everyday woman to come and sit at a major show at New York Fashion Week", said Cynthia Burt, the co-founder of Dur Doux.
For more information on Sisters and Suitcases and how to be involved with the exclusive New York Fashion Week Dur Doux VIP Experience, visit sistersandsuitcases.com.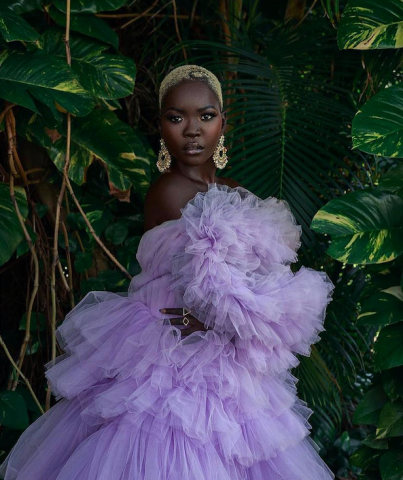 About Sisters and Suitcases
Sisters and Suitcases is a boutique tour company that creates global experiences in which luxury travel is infused with their unique approach to adventure. Sisters and Suitcases bring Black women of all walks of life together for an opportunity to see the world through immersive and interactive experiences and curated events while connecting with local and other like-minded women. We eliminate the risk and shortcomings of traveling solo, Sisters and Suitcases curates unforgettable trips that connect women to extraordinary travel experiences while also incorporating brands and tastemakers handpicked with admiration and respect.
Learn more at www.sistersandsuitcases.com and @sistersandsuitcases on social media.
About Dur Doux
Officially launched in 2013, Dur Doux is a luxury lifestyle brand that real women can actually attain. The Washington DC-based design house blends wearable pieces with, edgier, more avant-garde elements. Dur Doux's style is bold and elegant, soaking up inspiration from cultures across the globe.
Learn more at www.durdoux.com and @dur_doux on social media.
Media Contact
Company Name: Sisters and Suitcases
Contact Person: Tamaya Walker
Email: Send Email
Phone: 501-960-1226
Country: United States
Website: www.sistersandsuitcases.com