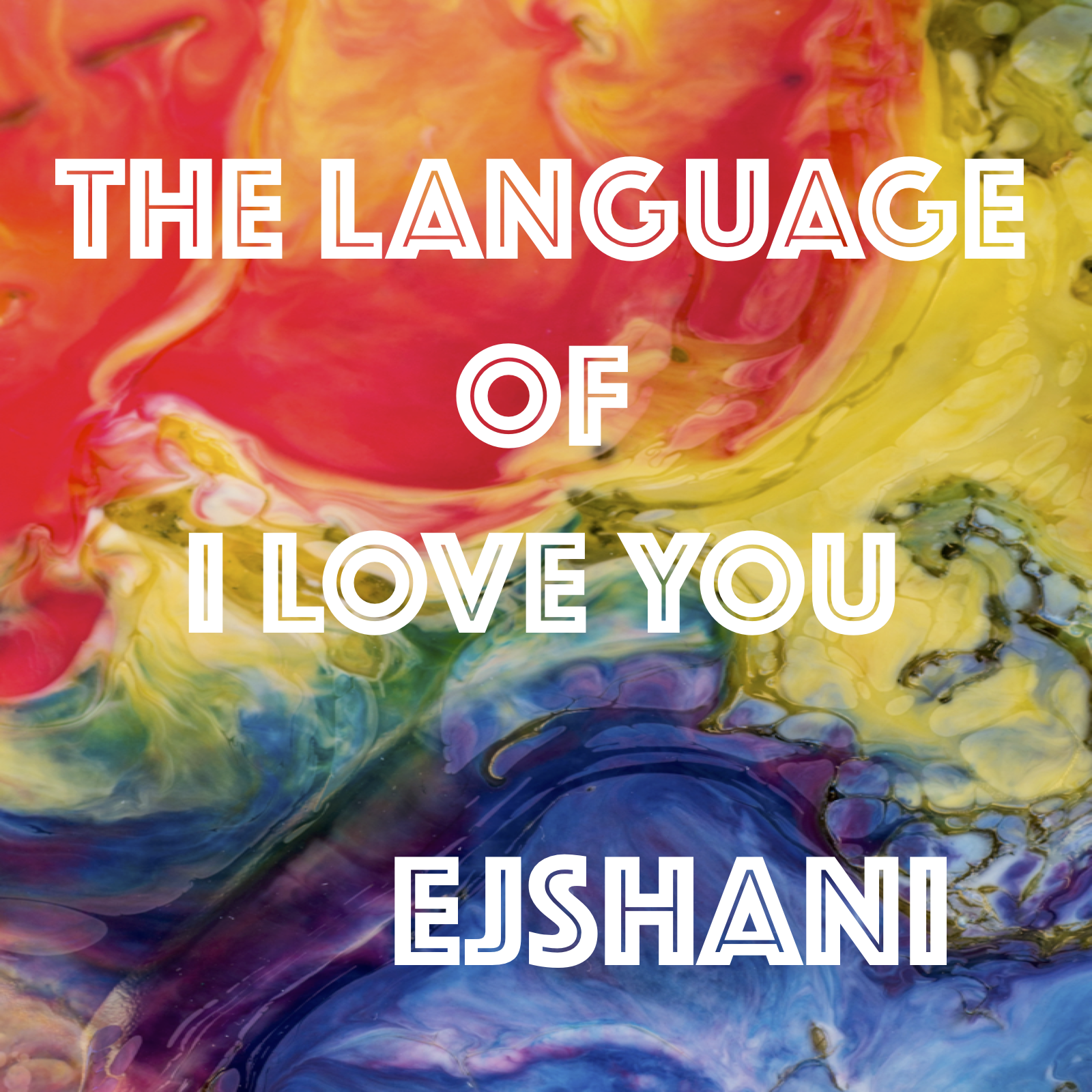 The much anticipated and needed new single, "The Language of I Love You", is set to drop on Friday, October 1st, 2021.
Ejshani has outdone himself yet again. The flourishing talented artist has repeatedly, without any miss, created great music that stands out. However, "The Language of I Love You" is unique because it is more than just great music; it is music with a heart and a soul. When you listen to "The Language of I Love You", it comes alive to you. You can almost feel his passion pulsing through your body. The love behind every single note and word warms up your heart.
The most appreciated phenomenon about this brilliant talent, Ejshani, is his ability to create melodic tunes that do not only soothe the ears and appeal to the mind but possess a bespoke tendency to grow on you and stick without knowing it. His enthralling lyrics effortlessly cling to one's lips. "The Language of I Love You" is a classic representation of Ejshani's addictive writing.
Janice Edwards, a host of the talk show "Bay Area Vista" and a graduate of Harvard, attested to Ejshani's musical skills when she said, "…Ejshani creates masterful musical adventures with memorable hooks that leave indelible auditory imprints."
In the music industry today, every artist sings, but not every artist speaks through their music. Ejshani, as we all know, is an outstanding songwriter, but beyond that, Ejshani is a powerful preacher. With every new song from Ejshani comes a brand-new powerful message.
The message behind "The Language of I Love You" is simple – love and unity. The talented singer, through his song, teaches us that we need to learn to love outside the comfort zones of blood relations and familial ties. He tells us to embrace our diversity in culture while standing as one.
The year 2020 was not easy for many of us, and Ejshani's new song "The Language of I Love You" is our constant reminder that we are all we have got, and we can get through anything if we love and stand by each other. This single could not have come at a better time than now.
A notable and distinct trait of Ejshani's music is its genuineness and out-of-the-box creativity; "The Language of I Love You" is no exception. While crafting his latest single, the multitalented singer incorporated four different languages, namely, Spanish, French, Hebrew, and Hindi. It is noteworthy to understand that this was neither random nor a coincidence. It is a clear exhibition of Ejshani's thoughtfulness and innovative mind.
Ejshani says, "…the inspiration for "The Language of I Love You" stems from four cultures (languages) that have propelled me through friendships and love… Spanish, French, Hebrew, and Hindi. As the people who inspired me crossed my path, I would have never imagined the beauty that would evolve in song from experiencing their wonderful cultures…"
"The Language of I Love You" celebrates global diversity awareness month 2021. It further reiterates the message to embrace our different cultures and traditions. This brand-new song was birthed from years' worth of amazing friendships and deep interactions with fans. It is a product of pure love and dedication.
Stay up-to-date on new releases by subscribing to Ejshani's YouTube channel here, visit his website on https://ejshani.com/ and connect with Ejshani via Facebook and Twitter.
Media Contact
Company Name: Ejshani
Contact Person: Media Relations
Email: Send Email
Country: United States
Website: ejshani.com