Provider of innovative lead generation solutions, Sendvilla, introduces their lead scraping tool, which has gathered praises from users around the world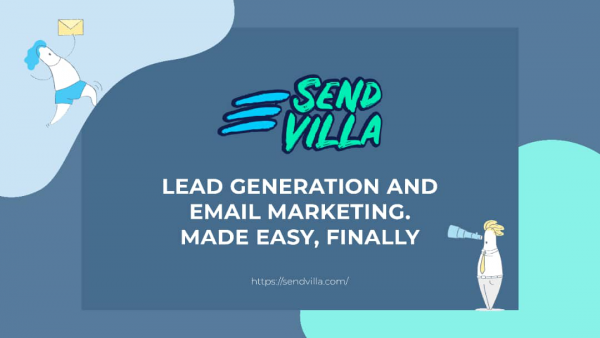 Sendvilla has taken a step further in the pursuit of helping business owners across different industries to reach their target audience as their user-friendly lead scraping tool has continued to garner reviews from users worldwide. The lead scraper has an easy-to-navigate interface that allows users to explore the different features, improve their online presence, and ultimately scale up without having to break the bank.
"Sendvilla data scraping and features really helped my business to grow and convert my sales," said Keith Harper.
The digital marketing industry has undoubtedly grown over the years, disrupting the global marketing space. The emergence of a plethora of solutions has further driven the growth of the industry. Lead generation is one of the oldest and most effective digital marketing strategies. Unfortunately, tons of businesses across the globe still struggle to harness the immense features and benefits of lead generation, with a report from Hubspot stating that more than 60% of marketers find their biggest challenge lies in driving traffic and generating leads. However, the team at Sendvilla seems to have found a solution to the challenges faced by businesses and marketers through the innovative lead scraping tool.
Sendvilla is designed to allow users to grow their list with ease, increase conversion rate, and ultimately optimize audience engagement with beautiful emails. Features of the tool include list segmentation and state-of-the-art unique delivery tools.
"I love the fact that I have the freedom of customizing the campaigns and email sequences so that they are more tailored to suit my audience and my needs," said Leta Nichols.
The lead scraping platform also offers users to create captivating email marketing campaigns to suit the target audience. Other benefits of Sendvilla include unlimited leads scraping, unlimited email campaigns, unlimited email listings, location-based filter, industry-based filter, and export to CSV.
Sendvilla is available in different pricing packages, starting from as low as $27.00 per month, with a 15-day free trial to assess the effectiveness of the tool before making a decision.
For more information about Sendvilla, visit - www.sendvilla.com.
Media Contact
Company Name: Sendvilla
Contact Person: Christine Chua
Email: Send Email
Country: Singapore
Website: sendvilla.com