People who have a strong passion for something can develop very successful and thriving businesses. When the job is done with love, it's the best. That's exactly what happened with Ahmed Sobhy. Ahmed had a strong passion for dogs since he was a child, especially Rottweiler dogs. So, he started using Facebook and created a fan page for Rottweiler lovers. His page reached more than 200,000 followers in less than 3 months.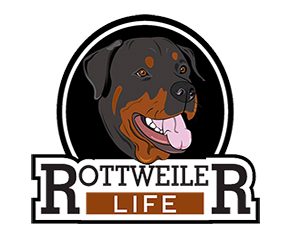 Therefore, he decided to create a website due to the increasing number of followers. So, they can find a place that combines all the information about their lovely Rottweilers. And it seems to be a great decision as more than 1.4 million followers in the blink of an eye followed Rottweiler Life! It has become one of the most followed dog websites. Earlier, it was intended to be an educational project, but it turned out to be an income-generation business. With some talented freelance writers, this website has a great content about everything you need to know if you have, love or intending to get a Rottweiler.
To make it easy, there are some basic categories that include articles about everything related to Rottweilers, such as:
Rottweiler Care & Health: Here you'll what your Rottweiler needs to eat or avoid. Also, when to visit vets, what are the toxins for them and anything related to their wellbeing.
Rottweiler Training: Rottweilers are somehow stubborn, here you will find everything related to the obedience training, correcting bad behaviors and what you have to focus on while training your Rottie to avoid any unwanted behavior.
Rottweiler 101: Here you'll know the history of Rottweilers, basic information about the bread and the myths that you have to stop listening to.
Behavior Problems: You have to be aware of any unwanted behavior to correct it before it develops while they're growing up. Here, you'll find the articles that will help you correct their bad attitude and what to avoid when you're dealing with them.
Amazing Stories: You're definitely in love with the breed now; here you'll find the best videos and stories about the lovely Rottweilers!
For more information please visit Rottweiler life website
Media Contact
Company Name: Rottweiler Life
Contact Person: Ahmed Sobhy
Email: Send Email
Country: United States
Website: https://www.rottweilerlife.com/