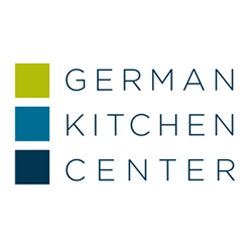 Online Kitchen Design: Design Your Dream Kitchen Without Leaving Your Home
March 19, 2020 – German Kitchen Center, also known as GKC, is fully operational online and attends to every customer's queries through its online communication channels. Through the right application of technology, GKC is making it possible for everyone to have an outstanding kitchen design without leaving their homes. The newly introduced online service team of kitchen designers, ordering department, logistics, production and management are all functional 24 hours a day and super ready for online meetings with each client any time of the day.
Usually, the kitchen projects performed by German Kitchen Center involve an entire process in which the details of each step are performed by industry professionals at each level from start to completion. From designing the kitchen to the manufacturing process through the installation, our entire infrastructure of industry professionals makes up the team it takes to bring your dream kitchen to reality.
However, to make life easier and kitchens running, GKC is now providing online consultations for every client. This is being done by placing video calls through home computers and Smartphone to guide each client on what to do to make their kitchen pristine and operational. Through the live video call, the company examines a client house and helps the clients decide the best kitchen design. Also, each client can place an order, request clarification on grey areas, lodge complaints, facilitate installation of kitchen items and do lots more through the online services being made available by GKC. Therefore, at this time when millions of Americans are home using their kitchens for cooking and gathering, GKC is proud to provide its online in-home design consultations, allowing families to design their dream kitchen without leaving home.
"We are very proud to bring the award-winning European kitchen brand to the United States and give people the opportunity to design their new kitchen from home," said Mayan Metzler, while talking about the new global situation. "At German Kitchen Center, we are focused on providing clients with the entire kitchen design and ordering process from home," he added.
For always being after quality products and deluxe service, GKC proudly features high-quality kitchen products. This is made possible by collaborating with leading kitchen brands from around the world. In addition, GKC offers a wide range of contemporary kitchens, modern kitchens, luxury kitchens, traditional kitchens, German kitchens, European kitchens, Italian kitchens, and British kitchens for American households.
Media Contact
Company Name: German Kitchen Center
Contact Person: Mayan Metzler
Email: Send Email
Phone: (888) 209-5240
Country: United States
Website: https://GermanKitchenCenter.com