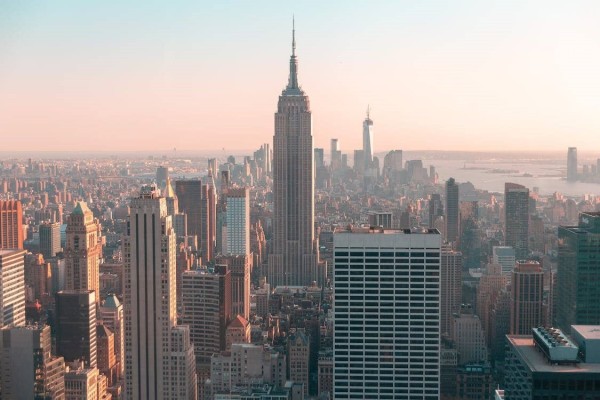 Recent statistics have highlighted a concerning surge in overdose deaths in New York, and fentanyl, a powerful synthetic opioid, has been identified as a primary culprit. In the face of this growing opioid epidemic, organizations like Release Recovery are playing a vital role in helping individuals struggling with substance use disorders find hope, support, and a path to recovery through transitional living and comprehensive addiction recovery services.
For more information about Release Recovery and their comprehensive services, please visit www.releaserecovery.com.
Latest Data
According to the latest data, New York is grappling with an alarming increase in overdose deaths, reaching record-high numbers. The opioid crisis has devastated communities across the state, with fentanyl, a synthetic opioid 50-100 times more potent than morphine, contributing significantly to this harrowing trend.
Discover Release Recovery
Release Recovery, a prominent substance use disorder and mental health organization based in New York, has been at the forefront of addressing the opioid epidemic. They are dedicated to providing a comprehensive array of services designed to assist individuals in their journey to recovery and help them stay clean.
Release Recovery's approach to recovery is framed on the belief that it should not be a punishment or a matter of sacrifice but an opportunity to embrace a healthier, more fulfilling life. At the core of their mission is the emphasis on connecting individuals to a supportive community of lifelong friends. They recognize that community support is central to the recovery process and plays a crucial role in achieving long-term sobriety.
Client-Centered Approach
The organization takes a client-centered approach, understanding that each person's journey to recovery is unique and should be treated as such. Release Recovery initiates the process with an in-depth consultation involving the clients and their families to obtain a thorough needs assessment. Only when the full scope of the client's situation is understood do they proceed with personalized recommendations for services.
Wide Range of Services
Release Recovery offers a wide range of Substance Use Disorder and Mental Health Services, including Intervention and Consultation, Clinical Services, Sober Coaching, Case Management, Sober Companion, Safe Transport, and Mental Health Support. These services are tailored to meet the diverse needs, lifestyles, and goals of their clients, ensuring that each individual receives the care and support they require to overcome addiction and achieve lasting recovery.
As New York continues to grapple with the opioid epidemic, organizations like Release Recovery are providing a beacon of hope and a lifeline to those affected. By emphasizing community, personalized care, and comprehensive services, Release Recovery is committed to helping individuals find their path to recovery and reclaim their lives from the clutches of addiction.
Media Contact
Company Name: RFYR Marketing
Contact Person: Cameron Watts
Email: Send Email
Address:55 Junction Boulevard
City: Rego Park
State: New York, 11374
Country: United States
Website: http://www.releaserecovery.com