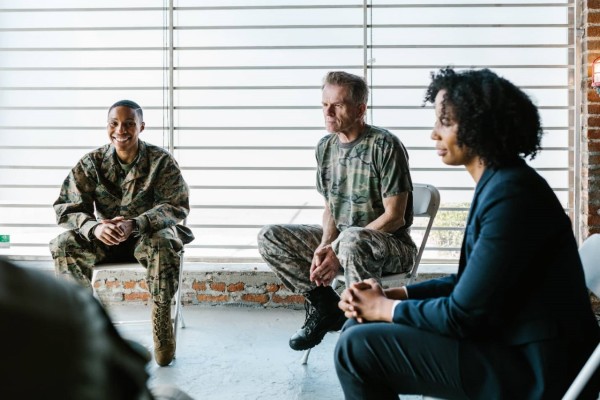 In the wake of the ongoing challenges faced by veterans grappling with addiction and self-medication, Cottonwood Tucson, a renowned integrated health center, is taking significant strides to address the specific needs of veterans, particularly those returning from service in Iraq and Afghanistan. The organization aims to combat the underlying causes of self-medication among veterans, including PTSD resulting from experiences such as combat, IED incidents, and suicide bombings.
Discover Cottonwood Tucson
With a legacy of 35 years in the field, Cottonwood Tucson is well-versed in providing holistic and comprehensive treatment for mental health and substance use disorders. Their inpatient facilities are fully licensed and equipped to address the complex and interconnected issues that often underlie addiction in veterans.
For more information about Cottonwood Tucson and their specialized programs for veterans, please visit www.cottonwoodtucson.com.
Understanding Veterans
Cottonwood Tucson acknowledges the struggles faced by veterans returning from deployments in Iraq and Afghanistan, where they've encountered the harsh realities of combat, IED attacks, and the traumatic toll of suicide bombings. These experiences have left many veterans dealing with the devastating effects of Post-Traumatic Stress Disorder (PTSD).
The Struggles Faced by Veterans
One poignant reminder of the struggles faced by veterans is the tragic incident involving Kris Kyle, the American Sniper, who was shot by a fellow veteran. This shocking event serves as a stark illustration of the profound and lasting impact that service in conflict zones can have on the mental and emotional well-being of veterans.
Prevalence of PTSD
Furthermore, the widespread prevalence of PTSD among veterans has led to a concerning trend of self-medication and substance abuse as individuals seek to cope with the mental and emotional scars of their service. Cottonwood Tucson recognizes the urgency of addressing this issue and is dedicated to providing a safe and supportive environment for veterans in need.
Cottonwood Tucson's Mission
Cottonwood Tucson's care philosophy is grounded in the belief that physical, mental, emotional, and spiritual well-being are intrinsically connected and equally vital to human flourishing. Their approach to treatment emphasizes the importance of addressing these interconnected aspects of life.
The organization recognizes that behavioral health and addiction issues are not mere classifications but deeply personal experiences of pain and suffering. Veterans who seek help at Cottonwood Tucson are valued and supported as unique individuals with the potential for transformation and recovery.
Cottonwood Tucson is committed to helping veterans regain control of their lives, providing them with comprehensive and tailored support to address the root causes of addiction, such as PTSD, and empower them to find healing and hope.
Media Contact
Company Name: RFYR Marketing
Contact Person: Cameron Watts
Email: Send Email
Address:55 Junction Boulevard
City: Rego Park
State: New York, 11374
Country: United States
Website: http://www.cottonwoodtucson.com