Adventure in weird and twisted world of "gekimation".
Los Angeles, CA – Jan 21, 2021 – Stream 'VIOLENCE VOYAGER' on Amazon today: https://amzn.to/3bY0Z0j.
Known for The Burning Buddha Man, writer/director Ujicha's horror-anime, VIOLENCE VOYAGER, is his second feature incorporating the unique 2-D animation technique, "Gekimation", which he worked on for five years. "Gekimation" is a detailed technique employing meticulous hand-painted paper cutouts, created in-camera effects with light and fluids.
Ujicha's films "are visceral, Lovecraftian stories built on grotesque Cronenbergian body horror, whose discomfiting feeling is enhanced by the hybrid animation style. As the trailer for the former suggests, they combine 'art' and 'nightmare'," wrote The Guardian.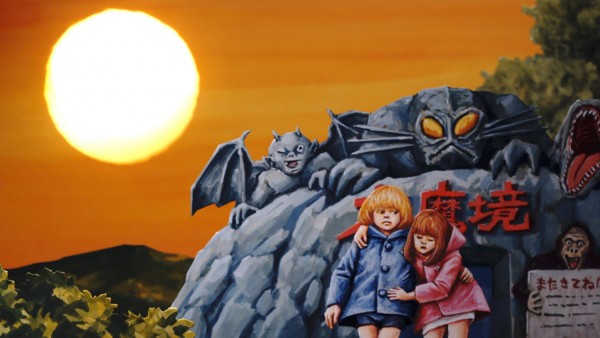 Set in the present-day Japanese countryside, two friends, Bobby (Aoi Yûki) and Akkun (Shigeo Takahashi), set on an adventure to visit a friend on the other side of the mountain. Taking a shortcut, the friends soon stumble upon an amusement park called "Violence Voyager". But when the friendly owner, Koike, lets them enter, grotesque mutation, dismemberment and ultimate scientific-chaos is unleashed. Working alongside the parks' other captured children, together they must fend off a number of attacks as they gradually learn the truth behind the facility.
"Ujicha has created something truly unique: an anime movie unlike any other anime or horror story you'll ever see," wrote Comic Book Rescources.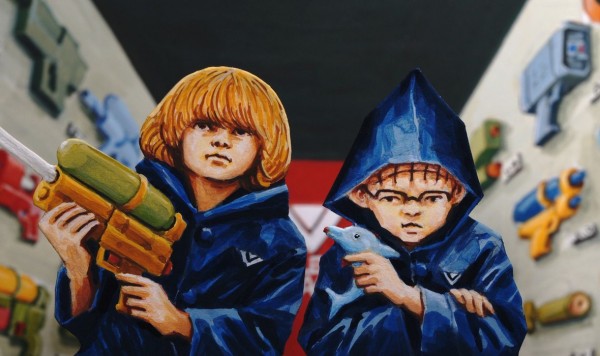 Receiving several award-wins including "Best Animated Feature" at Fantastic Fest, DarkCoast has released VIOLENCE VOYAGER onto digital streaming platforms (Amazon, DirecTV, FlixFling, Vimeo on Demand, Vudu, FANDANGO and AT&T). Enter the twisted world of VIOLENCE VOYAGER with the trailer here: https://www.youtube.com/watch?v=9QEzJv8Y4RI.
Dubbed with the voices of legendary stars – Debi Derryberry (Jimmy Neutron: Boy Genius), Cedric Williams (Toradora), Saki Fujita (Attack on Titan)
 and Shigeo Takahashi (Nichijou) – VIOLENCE VOYAGER also features fantastic native talent, from two-time award winner, Naoki Tanaka (Minna no ie, All About Our House, Zebraman 2), Aoi Yûki(Your Name, Erased, Kamen Rider), Daisuke Ono (Jojo's Bizarre Adventures, Mr. Osomatsu).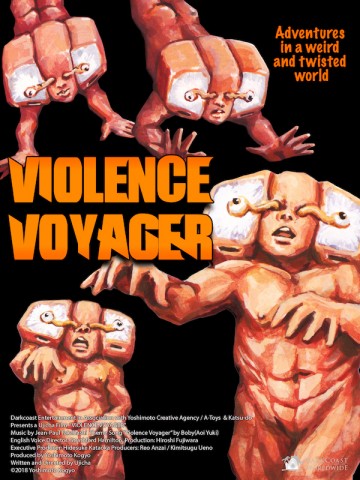 VIOLENCE VOYAGER (2018, 83 min.) Directed and written by: Ujicha. Producers: Reo Anzai, Kimitsugu Ueno. Animation, Editor and Cinematographer: Ujicha. Composer: Jean-Paul Takahashi. Japan, English dubs. Free Stone Productions Co., LTD., DarkCoast.
PRODUCTION COMPANY: Free Stone Productions Co., LTD.
DarkCoast is a division of TriCoast Entertainment:
DarkCoast – TriCoast's horror label. A new home for story-driven American films, TriCoast Entertainment is a full service media company that creates, produces, manages and distributes unique and unusual entertainment. Bringing together filmmakers, distributors, financiers, and technologists, TriCoast Entertainment embraces change by redefining the production and distribution model for indie filmmakers.
Founded by: Strathford Hamilton and Marcy Levitas Hamilton.
Media Contact
Company Name: TriCoast Entertainment
Contact Person: Jenna Wilen
Email: Send Email
Phone: 3104587707
Address:11124 Washington Blvd.
City: Culver City
State: California
Country: United States
Website: http://www.tricoastworldwide.com