Newark, NJ – January 21, 2021 – DS Real Estate Investors and Attorney Darryl Scipio has launched a crowdfunding campaign to develop work-force housing in Newark, New Jersey that will empower tenants to become homeowners in Savers Village. A for-profit Real Estate development program, Savers Village is an investment opportunity for social impact. Through the program, renters are offered a savings and investment structure that will help build the foundation for generational wealth.
DS Real Estate Investors has an ensemble of Black entrepreneurs, that will manage and sponsor the project; Engineering & Construction Management–Brian Grant, Real Estate Development Consultant – Frank Robinson, Project Architect – Mark Bess, and Real Estate Developer – Patrick Terborg. Axcel Capital Group is the financial broker and will partner with the New Jersey Coalition for Financial Education to provide financial literacy education.
The program will assist renters with credit repair and first-time homebuyer education of at least six courses for one year in collaboration with non-profit partner Community Urban Renewal Enterprises.
Savers Village will develop vacant land in the West Ward, Lower Vailsburg section of Newark, constructing a multi-family 39 unit building. The goal of the project is not only to provide the families with quality housing but offer the initiative to gain financial independence in preparation for homeownership. "We are impact investors that seek to provide an opportunity for the people who come from Newark and urban areas like it to invest in building real estate in those communities," says Scipio.
Newark is the third and oldest city in the country and has the 10th highest poverty rate in the state of New Jersey. With a population of 280,463, 75% of the residents are renters, "We want to help create a pipeline to homeownership through real estate investing" says Scipio. Recognizing the barrier from renting to homeownership is the lack of financial literacy and concern for a down payment, the Savers Village program will take 10% of received monthly rental payments and use it to open savings account for tenants. Those funds will then be invested into the stock market where they will accrue for 3 – 5 years until the tenant is ready to purchase a home.
This project was the brainchild of people that understood the community and what it needs to build wealth. Savers Village will help build and provide the opportunities that will break barriers leading to success. The impact of Savers Village will encourage all tenants to remain as tenants for a minimum of 3 years but optimally 5 years so that they accomplish their optimal saving targets. During that period, the landlord will make an optional voluntary contribution from the tenant's monthly rent to a full savings account, held jointly in the name of the tenant and the Company. (smallchange.co)
Anticipating opening its doors in 2022, Savers Village seeks partners that share the same interest of their goal for social change and impact. Completion of the project requires investing and crowdfunding in order to fill the development costs. The total project costs "$7,160,000. The sponsor seeks to borrow approximately $5,010,000 (70% LTV), seeks grants and tax credits of around $1,500,000, provides Sponsor equity of $50,000, and seeks to raise $600,000 through the Small Change crowdfunding platform.
In the third year after the Project is stabilized, the Company expects to pay down the acquisition and construction loan with a permanent loan of approximately $5,743,000 million." (smallchange.co)
"Savers village seeks to give investors the chance to do well and do good at the same time. Investors will make money. But more importantly, it seeks to help a renter save for homeownership and begin to build generational wealth for their families. It's a true win-win for everyone." – Scipio
To Learn More About Savers Village Click Here
To Make A Donation Click Here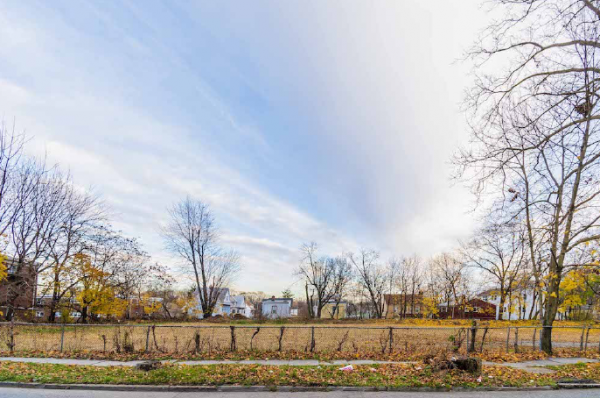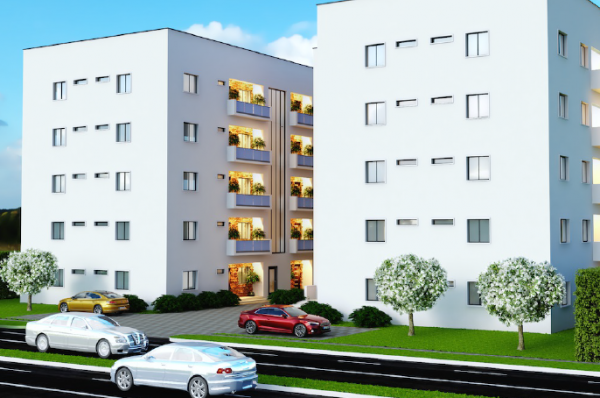 About the Project
Savers Village is a work-force housing project with a twist. While its primary goal will be to house families affordably, Savers Village (the "Project") will offer those families a pathway to financial independence and homeownership. Each tenant will have a brokerage saving account established in their name into which the Landlord plans to deposit 10% of their rent payment each month. Accounts will be managed by DS Real Estate Investors (the "Manager" or the "Sponsor"). The Sponsor is seeking partners that share our goal of social impact that produce two outcomes: a good financial return and positive social change.
About the Developer
DS Real Estate Investors, LLC, the Sponsor and Manager of the Company, is a real estate investment firm specializing in property rehabilitation of distressed housing and the revitalization of urban communities., led by Darryl Scipio.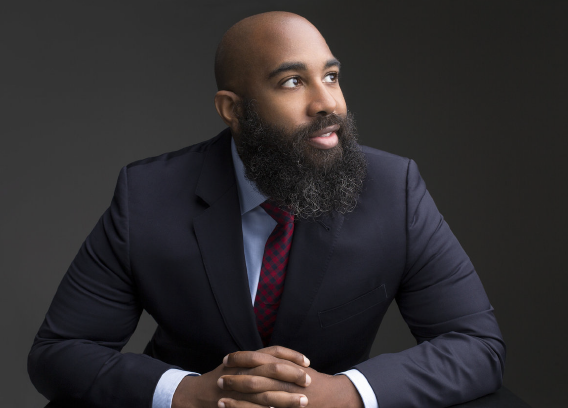 Darryl was born in Washington DC and moved to New Jersey with his rockstar parents at the ripe old age of two. He graduated in the top 10% of the greatest high school on the planet – St. Benedict's Prep in Newark NJ. Activities: track team, tennis team (Captain), and the drama guild (he can act). He has two phenomenal younger sisters who he looks up to.
Darryl received his law degree at Rutgers Newark, where he completed a summer abroad in Capetown, South Africa, was elected President of the Association of Black Law Students, won a fellowship to attend the Eagleton Institute of Politics for one year, and was a student attorney in the Community Law Clinic. After graduating, Darryl joined the ACLU of New Jersey, running the Racial Justice Program. Darryl is admitted to practice law in the State of New Jersey.
Currently, Darryl practices real estate and business law, is an adjunct professor of Humanities at Essex County College, runs the Newark Chess Club, and is starting his next career as a real estate developer.
Media Inquiries
Storm PR Agency
Jovana J. Gilkes
E: jovana@stormpragency.com
All Other Inquiries
DS Real Estate Investors
Darryl Scipio
E: darryl@dsrealestateinvestors.com
Media Contact
Company Name: Storm PR Agency
Contact Person: Jovana J. Gilkes
Email: Send Email
Country: United States
Website: https://www.smallchange.co/projects/savers-village