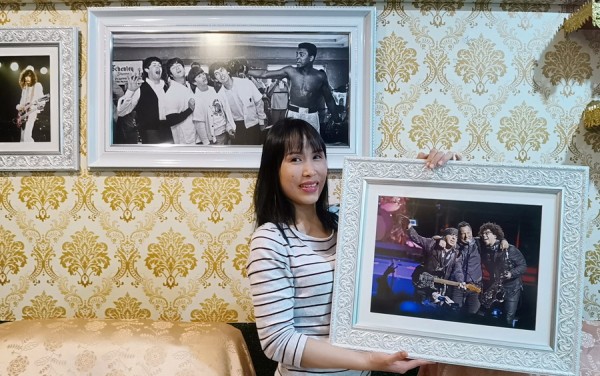 Miss Penapa Ponsue is the founder and sole owner of the popular and successful 'Buriram Massage' studio which is the first of eight studios on massage alley in Buriram. She is very wisely using the current downtime to renovate the premises and is sparing no expense in an attempt to improve her business even further, enabling her to provide the best possible massage experience in Buriram. She has chosen Siam Global House Buriram Home Improvement Store to provide and install modern fittings at the studio, including but not limited to new plumbing, new ceiling panels, new insulation, and a full repaint and remodelling of the interior:
https://buriramglobalhouse.blogspot.com/2019/02/burriam-massage-spa-furnished-by-global.html
Miss Pennapa has sought out the expert advice of Nippon House Paint representative Mr. Watchara Siriritthichai to help her hand pick the absolute best quality paints for her studio. The Nippon Paint Decorating team suggested warm, welcoming pastel colours as well as Nippon VirusGuard paint inside, and Nippon Colourshield Solar Heat Reflecting paint on the exterior. The studio has undergone an intensive, professional-grade deep clean and disinfection before being painted with Nippon FlexiSeal acrylic primer, and once the painting and renovations are complete she can replace her popular signed photos of Harry Benson, Neil Preston, Jim Marshall and many others. Her passion for these collectables was sparked when she met Jimmy Page of Led Zeppelin fame at the Som Sen Spa of the highly-rated Ariyasom Villa Boutique Hotel in Bangkok, Thailand back in January 2014.
Massage clients will also be pleased to see framed autographed photos of legends such as Paul McCartney, Jimmy Page, David Foster, and Steven Van Zandt in the Buriram massage studio, but Miss Pennapa never takes photos of her clients as client confidentiality and comfort is paramount.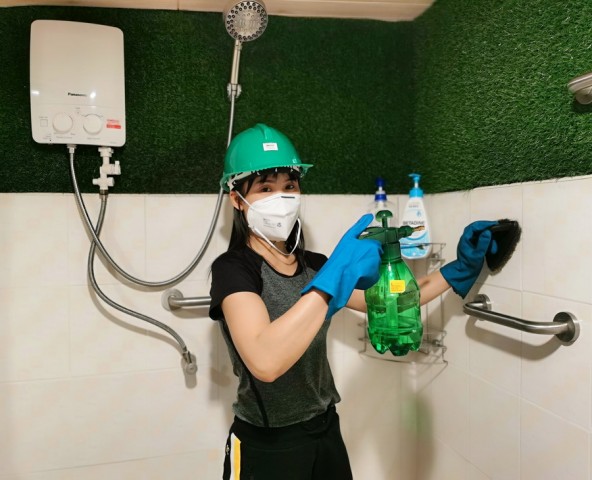 All recommended hygiene and sanitary policies and procedures are being followed at the premises, with Miss Pennapa sparing no expense to ensure that the correct PPE and cleaning materials are used to protect customer safety and reduce the risks of cross-contamination and infection of the Buriram Global House painting contractors and clients. No short-cuts are being taken at any stage of the spa renovation process.
Being a family lady with two young boys, Miss Pennapa is indeed taking the current situation very seriously, sparing no expense to reduce the risks to her, her family and her clients as much as possible. She is lucky enough to have some kind relatives who are able to take care of her children during the current crisis, as safety and wellbeing are always a primary concern for her and her family.
Miss Pennapa is a fully certified and licensed physical therapist and masseuse, with a wealth of experience and expertise for her clients to benefit from. The quality of her massage therapies and the professionalism of her studio have become well-known quickly, with a wealth of exemplary reviews to be found on websites such as TripAdvisor, YouTube, Google Maps and Facebook:
https://www.youtube.com/channel/UCUhGrtNdl0HFYDLL9z9aThQ
Miss Pennapa is very keen to launch her newly-renovated massage studio to locals and tourists alike and is therefore eagerly anticipating the ending of the travel restrictions announced by Governor Thatchakorn Hatthathayakul. She is hoping that the grand re-opening will be able to take place on May 15th:
https://burirammassage.com/buriram-oil-massage-facebook-page-link/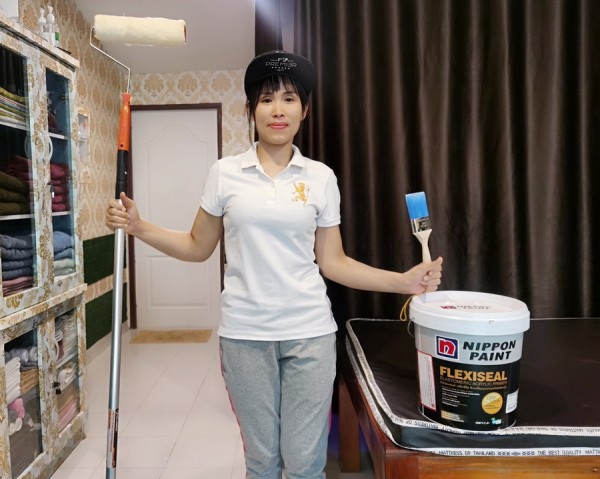 "I am so delighted in the personal service of Buriram Global House and Nippon Paint in my little remodelling project" was stated by Miss Pennapa on April 21. "Now my massage clients can enjoy an even more comfortable massage experience in Buriram". Hopefully, fans of professional Thai massage will not have much longer to wait before they can experience one of the most professional, welcoming and inviting massage studios in all of Thailand, an experience not to be missed by anyone visiting Buriram.
Media Contact
Company Name: Buriram Massage
Contact Person: Miss Pennapa Ponsue
Email: Send Email
Phone: 66 098-956-2208
Address:13 / 28 Lang Sathani Rotfai Road Tambon Nai Mueang, Chang Wat District
City: Amphoe Mueang Buriram
State: Buriram 31000
Country: Thailand
Website: https://www.burirammassage.com