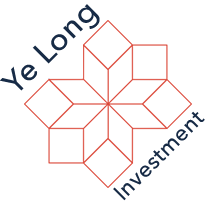 Leading biopharmaceutical company, Pfizer Inc., announces plans to launch an IPO of Glaxo Consumer Venture
Pfizer Inc. is one of the premier biopharmaceutical companies in the world and sources have it that the company is planning an initial public offering of its consumer-health joint venture with GlaxoSmithKline Plc in a couple of years as the two drugmakers turn back toward the lab.
The Chief Executive Officer of Pfizer, Albert Bourla, recently had a discussion about the time frame for the IPO at the J.P. Morgan Healthcare Conference in San Francisco. "The plan provides New York-based Pfizer with a clear exit strategy," he said.
Pfizer is currently the biggest supplier of over-the-counter medicines in the world and will be one of the only standalones in the industry going against companies integrated into larger entities such as Johnson & Johnson, Bayer AG, and Procter & Gamble Co.
Grossing about $13 billion in annual sales, it brings under one roof different sub-brands, including Advil painkillers, Tums stomach tablets, Sensodyne toothpaste, and Nicorette gum.
Both Glaxo, which is the majority owner, and Pfizer, with about a third of the business, are looking to focus on drug development. Recent changes in the health-care business and in the broader economy have challenged the status quo where drugmakers control every corner of home medicine cabinets.
Big pharma companies are increasingly focusing on developing high-priced new medicines that draw on cutting-edge research in genetics and other fields. Similarly, the cost of researching new cures is on the rise even as insurers and governments demand lower prices.
On the consumer-health side, intense price competition online from the likes of Amazon and own-brand store products have dented margins in the U.S. and parts of Europe.
When the deal was announced, Glaxo said it expected a listing within three years of its close, which took place in August 2019.
For more business and financial news and the services offered by Ye Long Investment, please visit – https://yelonginvestment.com.
About Ye Long Investment
Ye Long Investment is an innovative professional financial services firm formed in September 2002. Headquartered in Hong Kong, the company specialises in holistic and individually tailored client-centred care for all of an individual's financial needs, enriching the business ventures and personal lives of all clients by appropriately positioning and protecting what they have today, planning for what they want in their future, and preparing the path by which they will reach their goals.
Media Contact
Company Name: Ye Long Investment
Contact Person: Mr. Paul Wilkins
Email: Send Email
Phone: +85258199857
Address:Nexxus Building, 41 Connaught Rd Central
Country: HongKong
Website: https://yelonginvestment.com