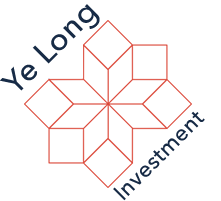 Mark Wahlberg-Backed provider of group workout classes, F45 Training, confidentially for a U.S. initial public offering
F45 Training has reportedly filed for a U.S. initial public offering, according to people with knowledge of the matter. The company is a provider of group workout classes that started in Australia that has become increasingly popular over the years and is looking to take the standard a notch higher with the planned IPO.
The schedule for the IPO remains unknown to the public. However, anonymous sources have revealed that the IPO could come as soon as the first half of 2020. It has also been revealed that the likes of Goldman Sachs Group Inc. and JPMorgan Chase & Co. are currently working with the company on the project.
It is also worth noting that some people have said that F45 has not made a final decision on a listing, which could mean a possible change in plans.
F45 Training, derived from the mash-up of "functional training" and the 45-minute duration of its classes, offers classes based on high-five heavy functional high-intensity interval and circuit training, an approach that has attracted the attention of celebrities and athletes. Founded in Sydney, the company is currently based in Los Angeles, signing as many as 100 new franchisees monthly.
Popular actor, Mark Wahlberg, has already shown his interest in the company, buying a minority stake last year in a deal that valued the company at about $450 million. He also uses social media to promote the company, introducing it to fellow celebrities such as Mario Lopez and basketball stars Dwayne Wade and Jimmy Butler, former National Football League player Calvin Johnson, and the National Hockey League's Max Domi.
A listing by F45 would follow September's $1.16 billion offering by Peloton Interactive Inc., the internet-connected cycling class company whose shares have now recovered from a post-IPO slump. Xponential Fitness LLC, which franchises boutique brands such as Club Pilates, Pure Barre, and Row House, is also planning a U.S. IPO, according to sources familiar with the matter.
For more business and financial news and the services offered by Ye Long Investment, please visit – https://yelonginvestment.com.
About Ye Long Investment
Ye Long Investment is an innovative professional financial services firm formed in September 2002. Headquartered in Hong Kong, the company specialises in holistic and individually tailored client-centred care for all of an individual's financial needs, enriching the business ventures and personal lives of all clients by appropriately positioning and protecting what they have today, planning for what they want in their future, and preparing the path by which they will reach their goals.
Media Contact
Company Name: Ye Long Investment
Contact Person: Mr. Paul Wilkins
Email: Send Email
Phone: +85258199857
Address:Nexxus Building, 41 Connaught Rd Central
Country: HongKong
Website: https://yelonginvestment.com