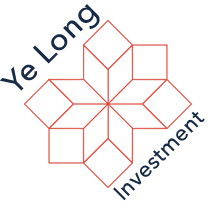 Ahead of IPO, Airbnb promises to prioritize their wide range of 'stakeholders' and not just shareholders
Airbnb has defined the company's stakeholders as investors, employees, hosts, guests, and communities as they continue their plans to go public. In a similar vein, the company has announced the planned establishment of a board committee and internal group dedicated to prioritizing those stakeholders.
While every company feels obliged to cater to the needs of their shareholders, Airbnb is taking it a notch higher by taking a broader view of their responsibilities. In a writeup posted on the company's blog recently, Airbnb revealed a vision of 21st-century governance, taking into account not just shareholders and employees, but other "stakeholders" in the company. The list of stakeholders as defined by Airbnb includes its networks of hosts and guests as well as the communities Airbnb operates in.
"These principles inspire behaviors that lead to thinking not just about near-term actions but longer-term horizons. They encourage us to think about all our stakeholders and instill accountability," the company wrote.
The disruptive startup identified metrics for each category of stakeholder by which the company can evaluate its success. It plans to share more of those results going forward, it said.
Airbnb has also stated that it will govern itself differently than a typical company, which will begin with its compensation. According to the company, bonus awards will be tied to "progress on our stakeholder principles," such as guest safety or customer service surveys.
Airbnb COO Belinda Johnson, who is set to leave her role on March 1 and join the company's board, will lead a dedicated Stakeholder Committee on its board of directors. Joe Zadeh, who is a longtime Airbnb executive, will also lead a new stakeholder-focused team within the company itself.
Airbnb has also stated that it plans to host a "stakeholder day" in the coming months. This will offer a platform for the company to share updates and progress and offer programing designed for various stakeholders.
Airbnb said last September that it plans to go public "during 2020." The company is currently valued at around $31 billion.
For more business and financial news and the services offered by Ye Long Investment, please visit – https://yelonginvestment.com.
About Ye Long Investment
Ye Long Investment is an innovative professional financial services firm formed in September 2002. Headquartered in Hong Kong, the company specialises in holistic and individually tailored client-centred care for all of an individual's financial needs, enriching the business ventures and personal lives of all clients by appropriately positioning and protecting what they have today, planning for what they want in their future, and preparing the path by which they will reach their goals.
Media Contact
Company Name: Ye Long Investment
Contact Person: Mr. Paul Wilkins
Email: Send Email
Phone: +85258199857
Address:Nexxus Building, 41 Connaught Rd Central
Country: HongKong
Website: https://yelonginvestment.com