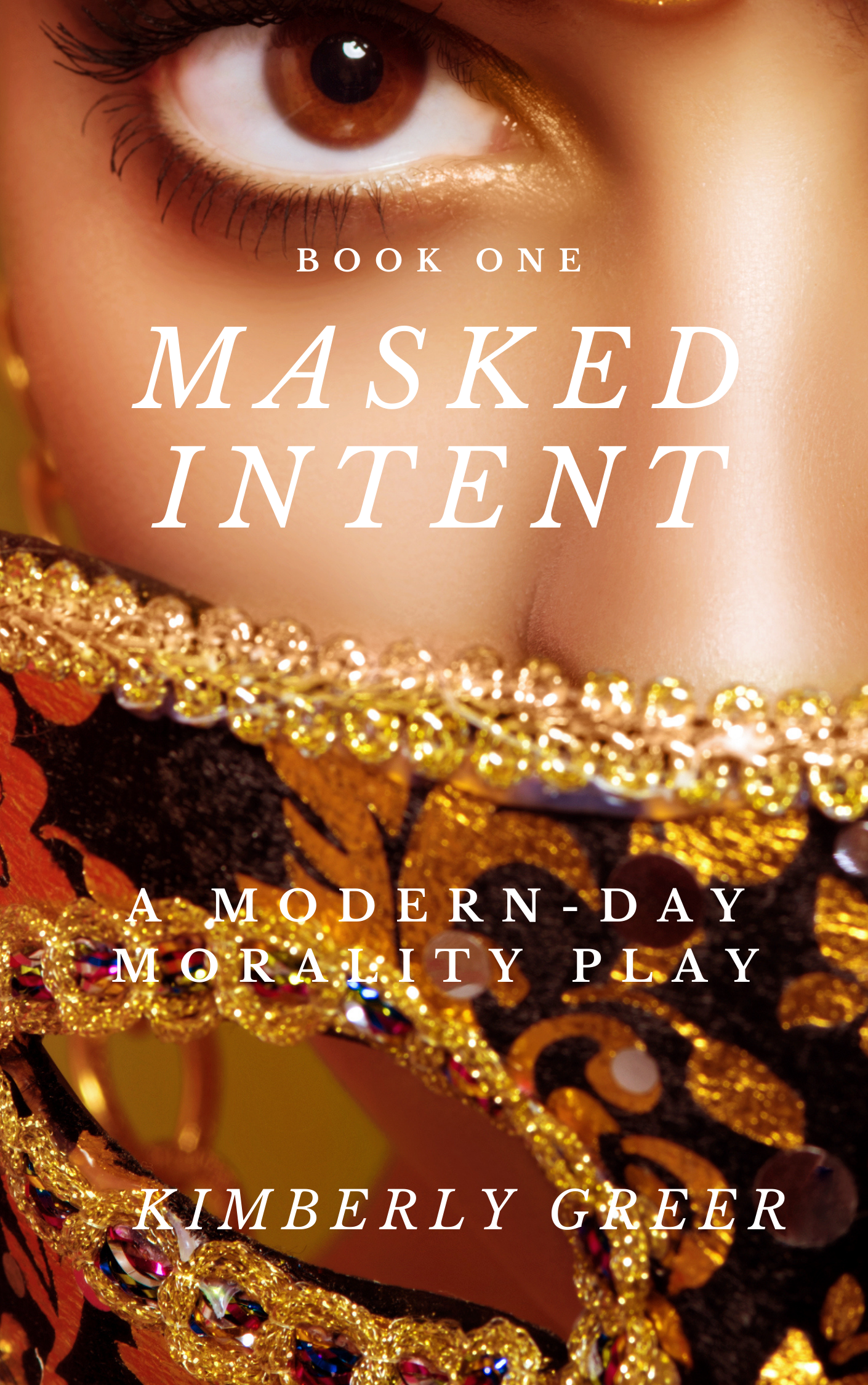 DC-area novelist Kimberly Greer has won a 2021 Incipere Award for women's fiction. Her debut novel, "Masked Intent: A Modern-Day Morality Play," was released in Sept. 2021 and is set in the Washington, DC,suburb of Brambleton, Virginia.
The Incipere Awards, sponsored by Entrada Publishing, recognize exceptional writing across multiple genres with particular focus on works that have been published by small, independent, and academic presses from Jan. 1, 2021 through Dec. 31, 2021. Greer is also the owner of Words + Muses Publishing LLC.
"It's an honor to have my first novel recognized among this list of writers across such a vast expanse of genres," said Greer. "I am humbled that my words won notice in such a crowded space and look forward to bringing my fiction to more readers in more pockets of the world."
According to Greer, "Masked Intent" is an "adult fable" that follows the interactions between characters who must confront a lack of authenticity – in themselves as well as in others. The main characters' relationship with the truth remains an open question as the book examines a key premise: From the person we let the world see to the person we believe ourselves to be, we all struggle to distill our true essence as we masquerade our way through our best lives.
Get your copy of "Masked Intent: A Modern-Day Morality Play" (The Morality Plays series Book 1) on Amazon here:
https://www.amazon.com/Masked-Intent-Modern-Day-Morality-Plays-ebook/dp/B09FMP4BYP/ref=sr_1_1?crid=MJ1EA2D3HCCV&geniuslink=true
The official website for Kim Greer may be found at https://www.kimgreerwrites.com
Follow Kim Greer on the web:
Twitter @wordsandmuses
Facebook https://www.facebook.com/kimgreerwrites
Instagram @khg830
Media Contact
Company Name: World Star PR
Contact Person: Jimmy Star
Email: Send Email
Phone: 631-506-6600
Country: United States
Website: https://www.facebook.com/WorldStarPR/