The unique song touches on the subject of love and teaches listeners on the best ways to cherish meaningful relationships for lasting effect, happiness, and joy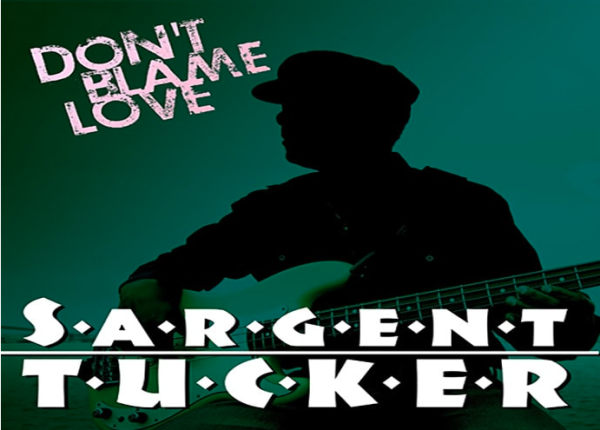 Sargent Tucker, a creative and imaginative song writer and musical artists is set to release his new single titled 'Don't Blame Love.' The song will be released June 28, 2022 and will be available on social media and music streaming platforms, while the music video will premier July 1st, 2022, at 6pm. Listeners and fans will enjoy an interesting and emotionally engaging song with quality lyrics and moving words, like they never experienced before.
Life is more interesting when we finally find that one person we love or who cherishes us. However, sometimes, love can be complicated and lead to unexpected and unfavorable results. Tucker takes a bold step in discussing this subject of love and how it affects us.
Listeners will enjoy the beat, the rhythm of the song, and his vocal capacity which is one of the reasons why most of his fans love his music and everything that he represents. Tucker is an excellent musician who has mastered the art of producing songs and mixing vocals with sounds to deliver a unique and engaging presentation.
'Don't Blame Love' is set to become one of the most inspiring songs in the next couple of months. It has everything a great song needs to stand out in the crowd, especially the powerful lyrics that discusses a subject that has impact in the lives of millions of people. Fans of Lionel Richie, Marvin Gaye, Sam Cooke, Baby Face, and Curtis Mayfield will love this song.
Tucker has experienced some success in recent past with his songs. His track, "One Thing Leads To Another" made SOULTRACKS' Music Critics 100 Best Soul Songs of 2021, and along with "Time Will Tell" has more than 68K YouTube views, and increasing by the day.
Beyond building a successful music career and gaining millions of fans worldwide, Tucker also wants to inspire the next generation with positive music. That's why he continues to work hard both in and outside of the studio to create more life changing music for his fans.
The Covid 19 pandemic was a set back for him just like it was for most people around the world. But with the virus subsiding, Tucker is yet again on his way to making the world a better place one song at a time.
For more information, please visit: https://sargenttucker.com
Youtube: https://www.youtube.com/channel/UCA9ybB6sgzjslYiNQVZpx4A
Media Contact
Company Name: Anada Records, LLC.
Contact Person: Johnnie L Tucker (aka) Sargent Tucker
Email: Send Email
Phone: 1 (213) 309-6048
Country: United States
Website: www.sargenttucker.com