One of the leading providers of innovative baby products, Nai-B, continues to touch the soft spot of customers with its inflatable bathtub, a product that has managed to garner a lot of positive reviews on the Amazon marketplace.
Over the years, Nai-B has been driven by the goal to provide parents the aptest solutions for different aspects of baby grooming. Their product, Nai-B Inflatable Bathtub, is designed to provide babies with the best possible bathing experience and, as a result, bring a smile to the faces of their parents.
Without a doubt, Nai-B Inflatable Bathtub is lauded all over the globe and has won the loyalty of many customers. This is because of the robustness of the tub in terms of features, as well as the type of value it brings to parents and their babies.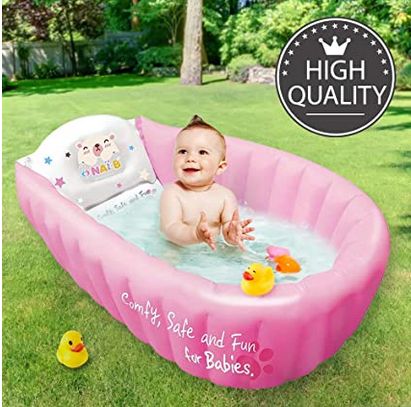 Bathtubs are certainly one of the most in-demand baby products out there, and it's no surprise that several products from different brands have sprung up over the years to meet the ever-increasing demands.
Unfortunately, some of these are a far cry from people's expectations, and they leave much to desire, with many people wishing they were easier to use.
This is where Nai-B seems to blow the competition out of the water, providing parents with a bathtub that capitalizes on ease of use and portability.
The bathtub, which is made of high-quality materials, is inflatable, thereby aiding bathing on the go. It can be stuffed into a bag so parents won't have to worry about where and how to bathe their babies, especially if they are traveling.
What other things does the Nai-B Inflatable Bathtub do differently? It has a safety block around it to prevent little ones from sliding around. Even more, the materials are eco-friendly and healthy, providing an optimal bathing experience to babies.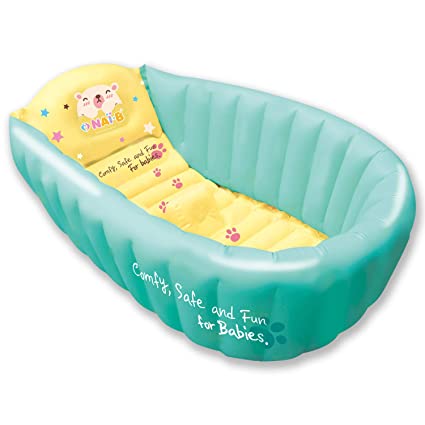 With all that being on the cards, Nai-B Inflatable BathTub is most definitely expected to be held in high regard, and it is evident in its high ranking on Amazon, as well as the numerous feedbacks ladened with praises from buyers.
Writing about his experience with the product, a buyer, Jack Y., said, "At first instance, we weren't sure if our son was going to like it. However, once he learned the joy of a hot bath, he started to yearn for it every night. The bathtub is also easy to inflate and clean after a bath."
Let your kids enjoy water play at home using the bathtub for infants from Nai-B. These are made in Korea with the highest quality rubber and plastic materials safe for kids and infants. They also make a good bathtub for pets at home.
They are currently in stock on amazon.com now for a special 28.99 or less. Order today and enjoy 2 days of shipping on Amazon.
For more information on the Nai-B Inflatable Bath Tub and how to place an order, visit https://www.amazon.com/Inflatable-Portable-Foldable-Toddlers-Prevents/dp/B07DR9JJQ4
About Nai-B by Koreative
Nai-B is a provider of amazing baby products made to help parents give their little ones the best possible care. The company has seemingly carved a niche for itself with its wide range of innovative baby care solutions, becoming a leading name in that area.
Media Contact
Company Name: CGETC, Inc.
Contact Person: Karen Kang
Email: Send Email
Phone: 909-274-8396
Country: United States
Website: https://www.amazon.com/Inflatable-Portable-Foldable-Toddlers-Prevents/dp/B07DR9JJQ4