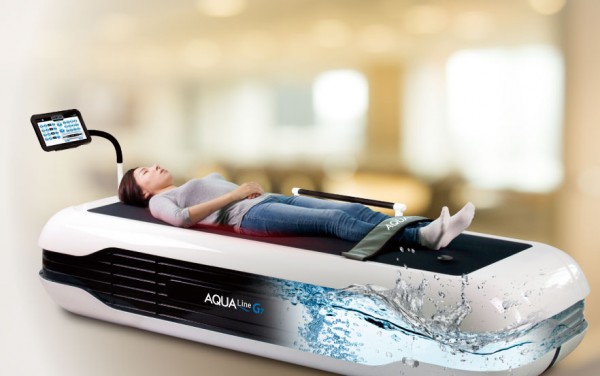 As the use of smart devices such as smartphones and PCs is becoming more common around the globe, more and more people gain pain in the neck, shoulders, and back due to their habitual incorrect postures such as bowing or pushing the neck forward or bending the back when using smart devices cause pain.
Pain in the neck, shoulders, back, etc. might mean temporary muscle pain, but if the pain persists, a musculoskeletal disorder should be suspected.
In the case of chronic pain that lasts for more than 6 months, it is important to receive appropriate treatment at the beginning of symptoms because it can also affect mental and psychological health by causing insomnia, decreased appetite, and fatigue. There is an increasing number of people who visit orthopedic to receive treatment or use medical devices.
When treating musculoskeletal disorders in hospitals and clinics, low-frequency stimulators, sedimentary stimulators, and hydraulic massagers are used, so companies that manufacture them are attracting attention.
Goodpl, a leading medical device manufacturing company in Korea, was founded in 2005 with 4 founding members and it is showing a steady increase in sales of 20% per year on average, and in 2020, it recorded sales of 10.5 billion won. The sales graph keeps rising.
Goodpl's flagship product, Aqualine G-series, helps relieve musculoskeletal pain by providing hydraulic massager products to rehabilitation treatment centers in hospitals and clinics. Moreover, Aqualine G-series comfort massage provides the best satisfaction to busy and stressful consumers, and is expected to increase sales.
By steadily investing in R&D to improve quality and to increase sales ratio, it has made transactions with over 10,000 Korean hospitals and clinics in 2020. Goodpl, which targets not only Korea but also the global market, has been certified for its quality in Europe and Japan and sells medical devices to more than 30 countries currently.
Goodpl's overseas sales representative said, "We are waiting for the contact of potential partners so that we can sell Aqualine G series in more countries and introduce the product to everyone."
Media Contact
Company Name: Goodpl
Contact Person: Yoo Pilje
Email: Send Email
Phone: +82-1644-5866
Country: South Korea
Website: www.goodpl.kr