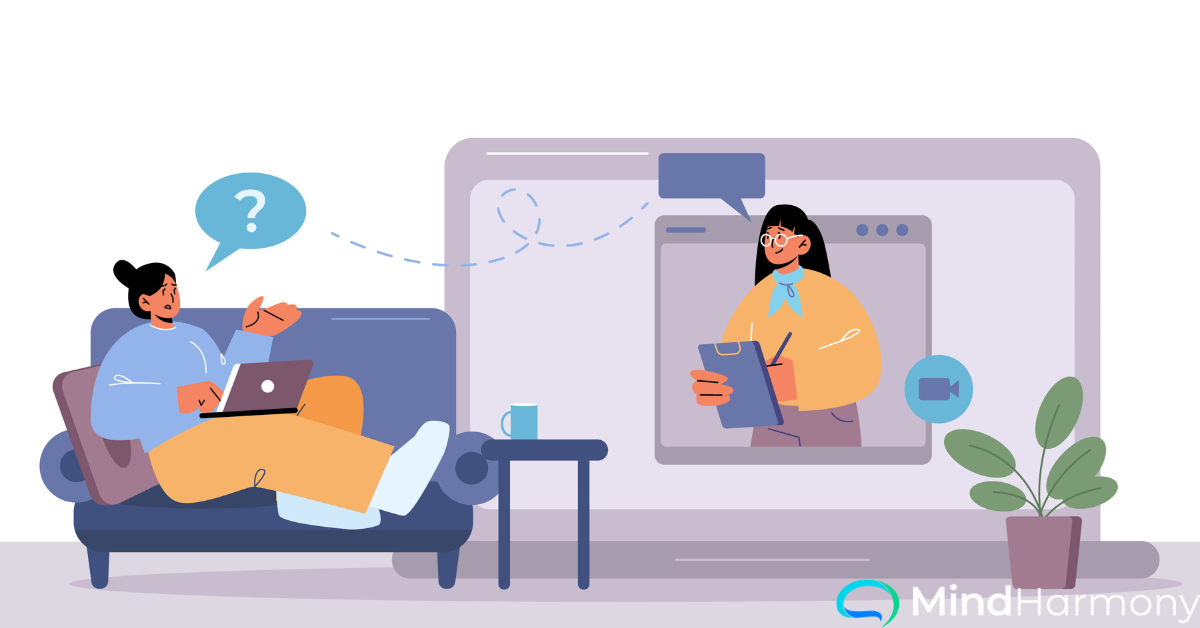 MindHarmony, Your Pathway to Mental Well-Being
In today's fast-paced world, mental health is paramount. MindHarmony, with its innovative approach, is dedicated to guiding you on your unique mental wellness journey. Unlike many other online therapy platforms, MindHarmony focuses on your growth, blending the forces of nature and nurture. In this article, we'll explore how MindHarmony combines cutting-edge DNA testing with therapy to provide you with an affordable, science-backed, and personalized approach to mental wellness.
The Power of Online Therapy: Accessing Support at Your Fingertips
Online therapy has revolutionized the way we access mental health support. MindHarmony offers a convenient and affordable way to connect with licensed therapists who are experts in their field. With an easy-to-use scheduling system and flexible session options, you're in complete control of your therapy experience.
Affordable Online Therapy: Breaking Down Barriers to Access
MindHarmony has redefined affordable online therapy. Their pricing structure is transparent, allowing you to pay only for the sessions you use, without any long-term commitments. In fact, their rates are often comparable to, or even lower than the co-pays of most insurance plans.
The MindHarmony Approach: Combining Nature and Nurture Customized Therapist Matching for Personalized Care
A crucial aspect of MindHarmony's approach to therapy is the fusion of nature and nurture. Their therapists, meticulously vetted and trained according to Dr. Robert Smith's guidelines provide the nurture element, while a CRI Genetics DNA test brings nature into the equation. This test offers you foundational insights into your psyche, helping you understand your unique needs while guiding your therapy accordingly.
Online Therapy Platforms: A World of Choices Why MindHarmony Stands Out
In the sea of online therapy platforms, it's essential to choose one that aligns with your specific goals and values. MindHarmony, with its dedication to personalized care while integrating DNA testing, sets itself apart from the rest. The combination of science-backed therapy methods and cutting-edge research allows them to track your progress, adjust your therapy, and ensure quantifiable results.
Nature Meets Nurture: The Role of DNA Testing in Your Mental Well-Being Journey
DNA testing, a pivotal part of MindHarmony's approach, allows you to uncover the intrinsic traits that influence your mental state. By understanding your genetic predispositions, MindHarmony tailors therapy to your unique needs, ensuring a more effective and personalized experience. This blending of nature and nurture provides a holistic approach to mental wellness.
Why MindHarmony: Benefits of the Comprehensive Approach
MindHarmony's comprehensive approach to mental wellness offers several advantages over traditional therapy options and other online therapy platforms. MindHarmony prides itself on the following:
Affordability: Their transparent pricing structure ensures that you pay only for the sessions you use, often at a cost comparable to, or even lower than insurance co-pays.

Customized Care: Their DNA testing and therapist matching system provides highly personalized care while targeting your unique needs.

Scientific Excellence: Dr. Robert Smith's expertise and ongoing research ensure that you receive therapy grounded in the latest scientific developments.

Tangible Results: Their approach allows you to track your progress and make adjustments, ensuring you achieve your mental health goals.

Unlocking Your Fullest Potential with MindHarmony
MindHarmony's approach, blending affordable online therapy with DNA testing, offers a unique and highly effective pathway to understanding and regulating your mental health. Their commitment to your growth, backed by Dr. Robert Smith's expertise, sets them apart in the world of online therapy. So, are you ready to unlock your full potential and become the best version of yourself? Start your journey with MindHarmony today.
Media Contact
Company Name: Mind Harmony
Contact Person: Danya Ayaz
Email: Send Email
Phone: 800-976-2920
Country: United States
Website: https://www.mindharmony.com/