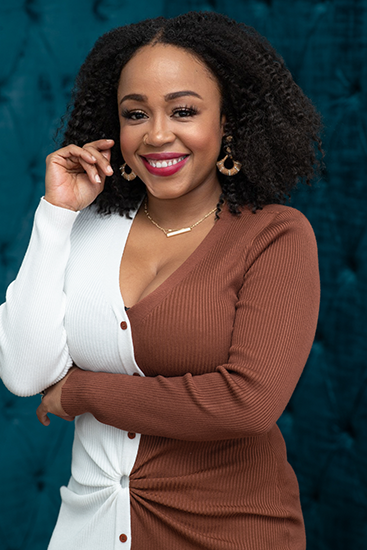 Sensory Spa creates a unique approach to the health of a woman's body, mind and soul.
Founded by domestic violence survivor and licensed massage therapist, Brenda Samuel, Sensory Spa is based in Dallas, Texas. This spa boutique offers a unique approach to health and wellness for women with past traumas, anxiety and stress pain.
The owner, Brenda Samuel believes we can heal ourselves, by activating all 5 senses through consistent self care rituals. With the power of alternative therapies such as massage along with a calming atmosphere, words of affirmation, Aromatherapy, the right playlist and complimentary Cocktails Sensory Spa create an entire body experience that allows the person to Let Go. Sensory Spa has especially been popular among new mothers as it helps them avoid postpartum depression and anxiety with optional face-down pregnancy monthly massage and weekly in-home postpartum care.
Sensory Spa started as a Past Tense Massage in Dallas by Brenda Samuel, she has since worked with well known celebrities, been awarded Black Spa Awards 2019 & 2021 Best Spa Professional- LMT and also had the pleasure of working with Oprah's 2020 Vision Tour -Dallas. Since their start in 2019, Sensory Spa has created new classes and experiences to enhance the lives of couples based in Dallas. Recently creating a way to help couples connect using all 5 love languages with the inclusion of massage therapy instruction and handcrafted cocktails known as Love & Libations.
Sensory Spa owner Brenda Samuel shared an eye-opening quote she heard "No one is coming to save you. No one is coming." She further stated that it simply means, "We have to save ourselves".
The spa and massage company lets clients enjoy unique and relaxing therapies with a focus on muscle pain relief and mental wellness. Using fruit-infused foot bath rituals, a 3-step Sensory Journey, Full Body Massages, Ice Globe Facial Massage and signature cocktails to create the ultimate sensory experience. Other healing treatments and sensory packages include couple massage classes, infrared sauna thermal-therapy and teeth whitening. Prior bookings and appointments are advised.
About The Sensory Spa.
Sensory Spa was started as a Past Tense Massage in Dallas by Brenda Samuel . It is more than a spa and massage company, now helping women to heal their feelings of depression and anxiety with alternative therapies. The spa brand works to help women with past childhood trauma, issues with self-forgiveness and anxiety let go with their custom Sensory Rituals, complimentary cocktails and calming massage therapy and body treatments.
Sensory Spa continues thriving after the sudden Covid-19 Pandemic/Lockdown. The spa's CEO has been a true inspiration for many women in Dallas as she herself has persisted through childhood traumas, survived domestic violence as a young mother and learned to fight depression and anxiety through massage therapy and consistent self-care rituals. To heal the body, mind, and soul visit https://sensoryspa.as.me/schedule.php and book an appointment.
Media Contact
Company Name: Sensory Spa
Contact Person: Brenda Samuel
Email: Send Email
City: Dallas
State: Texas
Country: United States
Website: SensorySpa.as.me