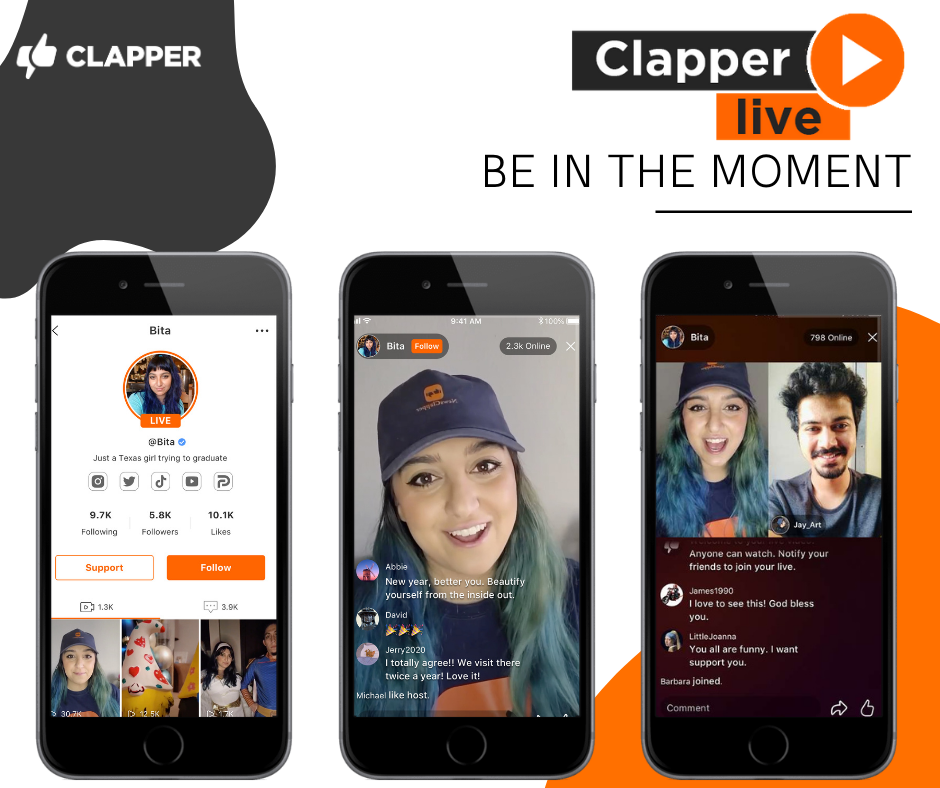 Media Tech company, Clapper Media Group Inc, an independent digital media company delivering short mobile videos to hundreds of millions of people around the world, has launched live streaming to add fluidity between creators and users.
Video streaming services have become an indispensable part of the modern-day internet experience. Streaming TV shows, movies, and other video types over the Internet to all manner of devices, once a fringe habit, is now a squarely mainstream practice. Even people still paying for cable or satellite service often also have Netflix or Hulu accounts. Dipping into the stats, the global video streaming market is expected to grow at a compound annual growth rate of 20.4% from 2020 to 2027 to reach USD 184.2 billion by 2027.
By creating its live streaming service, Clapper Media group is tapping into this growing market to create a sustainable source of income for its creators while users get to enjoy fresh, exciting content. Speaking about this service, a company spokesman said: "Beside Clapper FAM, a new monetization feature that allows creators to capitalize on superfans. Clapper launches live streaming to further increase the timely communication and interaction between creators and users, and add more new ways for creators with a moderate audience to obtain substantial income. All we do is to build up a creator economy to increase the income of creators so motivate them to better create creative and valuable content. With monetization, Clapper now offers a practical path for content creators to sustain themselves on an ad-free and censorship-free social media platform."
Clapper is available for both Google Play and Apple App Store users and can be downloaded for free. The app houses an easy to use and intuitive interface where users can easily post videos or publish a video response (through "clapback" feature). Users can also add various hashtags to their post to strengthen the SEO-quotient of their posts that will further help them to reach more numbers of viewers across the world. Added to posting, sharing and commenting on videos, Clapper even allows users to download their preferred videos in MP4 format as well as share them in popular social media platforms like Twitter instantly.
Media Contact
Company Name: Clapper Media Group Inc.
Contact Person: Edison Chen
Email: Send Email
Phone: (302)538-9028
Country: United States
Website: Newsclapper.com