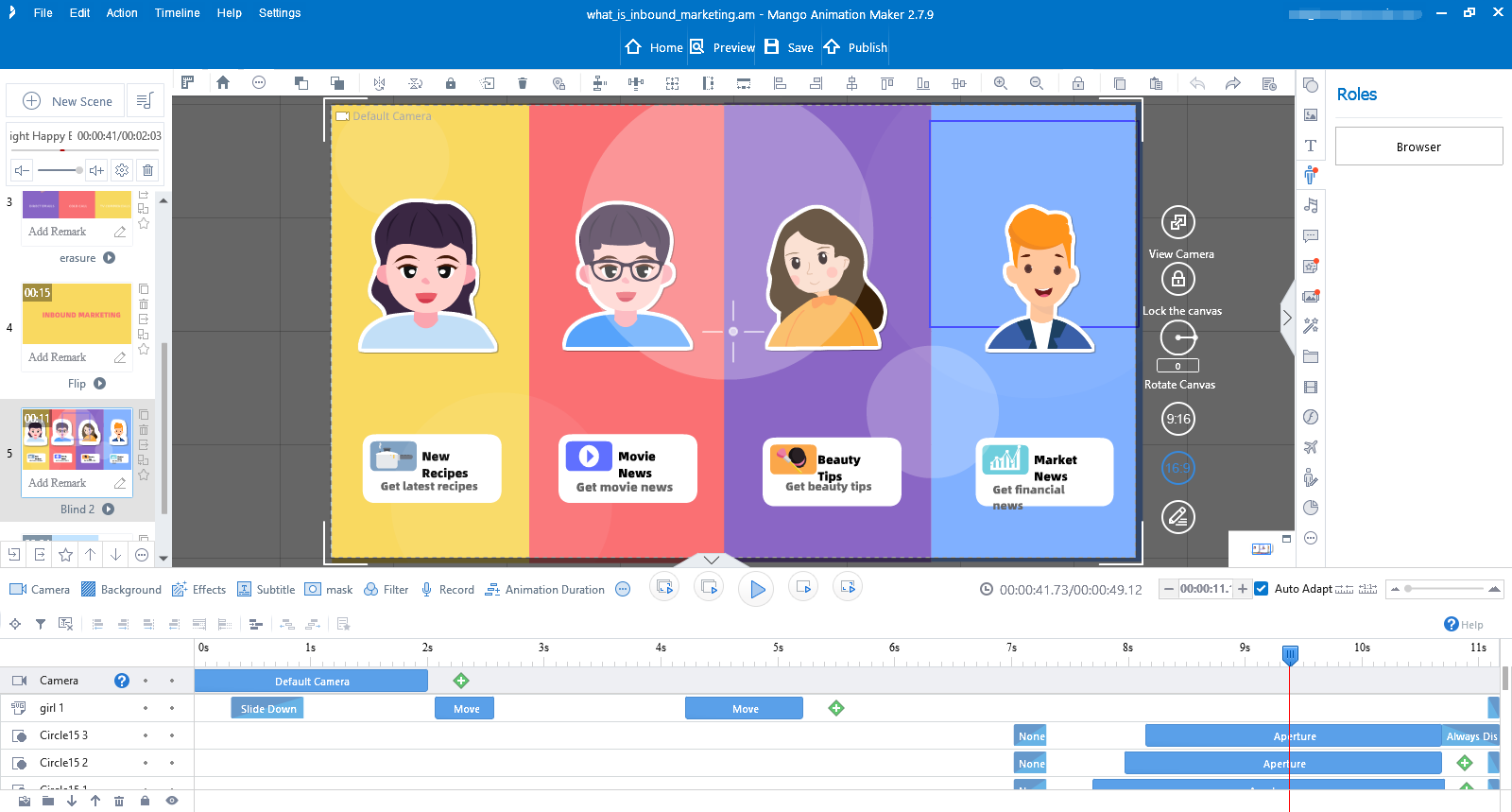 With Mango Animate's animated ad maker, users will be able to apply eye-catching colors, characters, multi-media, animation effects in their display ads, leading to an increase in clicks and conversions.
To catch customers' attention amidst mindless scrolling, Mango Animate empowers businesses with its powerful animated ad maker to create attention-grabbing animated ads.
Businesses are finding it harder to attract customers these days. Not because people don't need their products or services, but because the competition is stiff. In order to do well, businesses have to find ingenious ways to put their brand forward in its best light. Animated ads go a long way in helping them do this because with the evolution of technology, people are more attracted to things that move and that entertain them. The Mango Animate Animation Maker (Mango Animate AM) is perfect for use as an animated ad maker.
This animated ad maker is easy to use and creates attention-grabbing ads in minutes, freeing up time to spend on the daily running of a business. No animation expertise is needed; users only need to know what they're advertising and how they want to present it to their audience. The Mango Animate AM is packed with professionally designed templates that provide a solid base for animated ads. Templates are easy to customize with a handy drag and drop tool. Users' only limit is their imagination.
There are thousands of free media items available in the animated ad maker to spice up any ad and display any brand to advantage. Users can also import media such as their unique brand image or logo to enhance their ads. That way their ads will stand out among the competition. A convenient record button lets users quickly create powerful voiceovers to create a connection with their audience. They can also add captions to highlight relevant points and make everything clearer.
Users can take advantage of the infinite canvas in this animated ad maker to tell the full story of their brand. Creative camera effects, stunning backgrounds, and realistic characters make it a cost-effective way to produce outstanding ads. Hundreds of clever animation effects make ads more engaging, increasing sharing and conversions. Smooth transition effects will keep viewers' eyes glued to their screens in anticipation.
"Animated ads are the way forward for businesses," says Ken Glenn, CMO of Mango Animate. "We're proud to be able to offer this animated ad maker to make sure our customers' needs are met."
For more information about the animated ad maker, please click Mango Animate.
About Mango Animate
Mango Animate is a trendsetter in animation software. They offer several solutions for creating animated videos for multiple uses.
Media Contact
Company Name: Mango Animate Software Co., Ltd.
Contact Person: Paul
Email: Send Email
Phone: +86 020-61972665
Address:Room 1003, 10/F, Tower 1, Lippo Centre, 89 Queensway, Admiralty
City: Hong Kong
Country: HongKong
Website: https://mangoanimate.com/