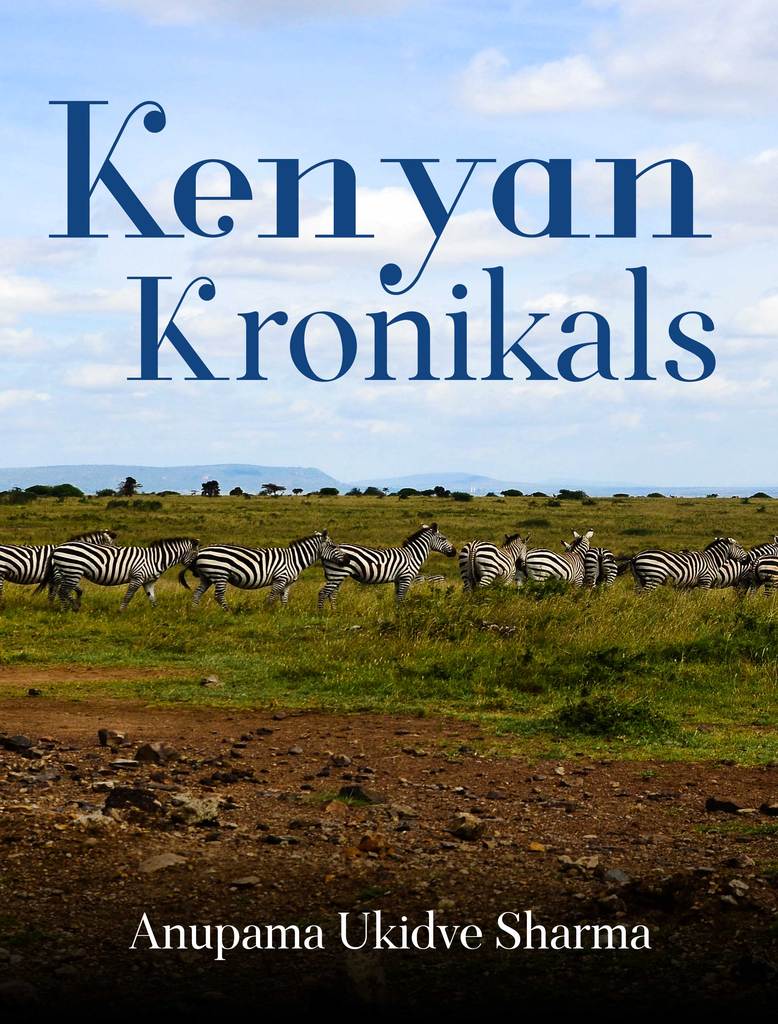 The author of the book, Anupama Ukidve Sharma, a Punekar, has been staying in Kenya for the last nine years. This book is a compilation of her experiences, while living in Kenya.
There's more to Kenya than giraffes and hippos, elephants, wildebeeste and crocs. One realises that when looking at it from the eyes of well-heeled expat, Anupama Ukidve Sharma.
A Punekar at heart, Anupama has spent the last 9 years living in Nairobi, soaking in the culture, exploring the countryside and growing with all her experiences.
She chose to jot down everything that influenced her, in her blog, Kenyan Kronikals and thus began her journey as a writer. The global pandemic notwithstanding, Kenyan Kronikals, a collection of her experiences in Kenya has recently been released by White Falcon Publishing.
She says, "Every story is written exactly as it happened. I don't think anyone has juxtaposed Kenya and India, childhood as an army kid and adulthood as an expat wife to this extent. That's why it's different."
Easy to read and to fall in love with, each of her 160 stories breathes emotions that keep the reader engrossed. And, when one reads a story and then one more and one more, their heart will be set on a trip to Kenya.
Mother to Sanajana and Anudeep, Anupama is an archeologist and linguist by choice who pursued studies in management and went on to explore her love for creative writing.
She is married to Sandeep Sharma. When Anupama isn't blogging, or running her creative writing classes remotely, she spends time with the light of her eyes, Maple, her dachshund.
The book, a best seller on Amazon is available and ships worldwide.
Profits from the sale of the book are being given to two NGOs in Pune, namely Swadhar to help educate the Girl Child and Nandanvan, a home for special children and adults.
Contact
Mobile: +91 7875924783
Email: anupamaukidve@hotmail.com
Media Contact
Company Name: White Falcon Publishing Solutions LLP
Contact Person: Media Relations
Email: Send Email
Phone: 08283843446
Address:SCO 70, Second Floor Sector 47D
City: CHANDIGARH
Country: India
Website: https://whitefalconpublishing.com