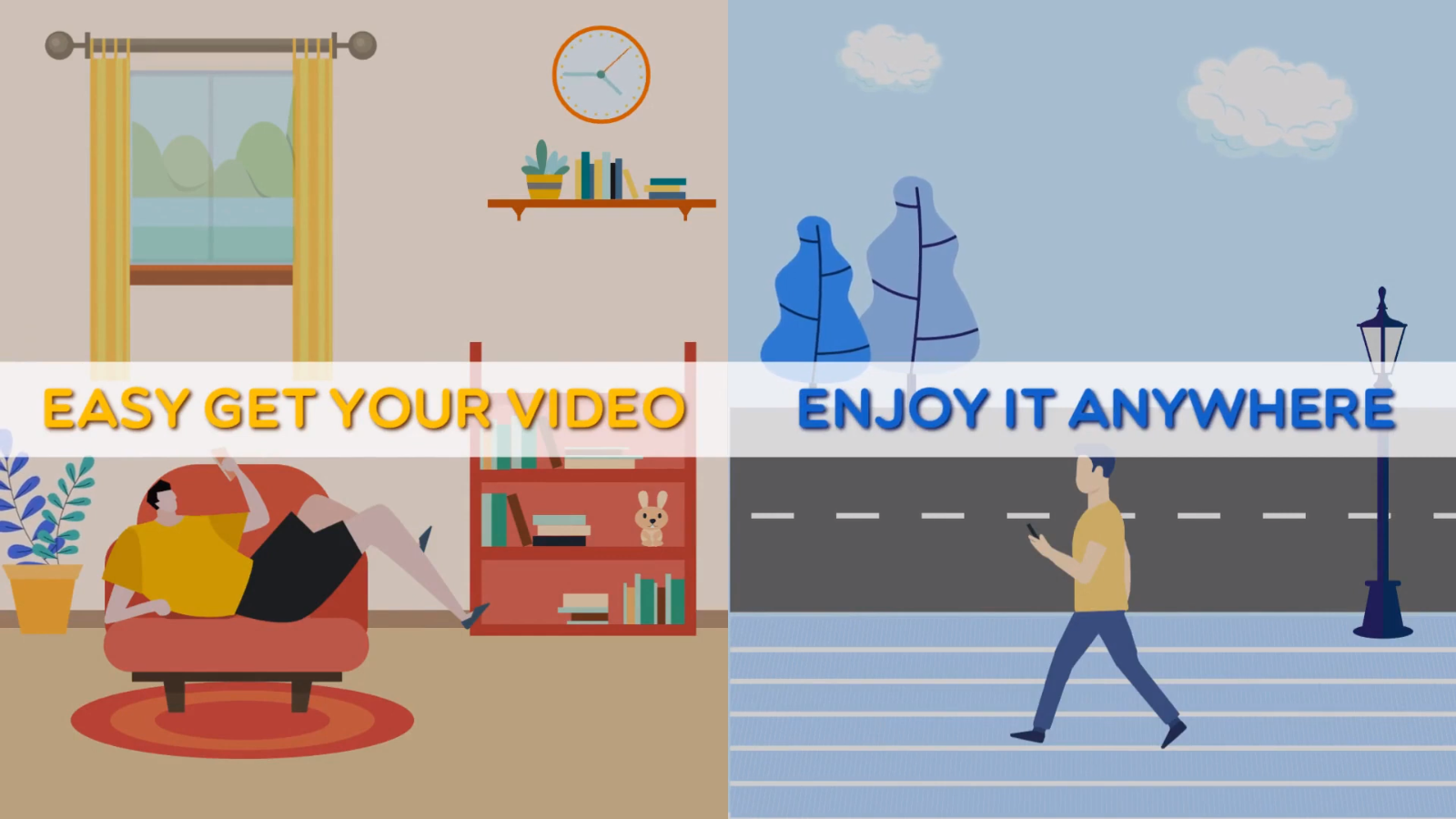 Mango Animate AM is an easy animation software program, known for its easy to operate features and straightforward interface.
Mango Animate's easy animation software is ideal for both beginners and experts.
Creating an animation is made fun and straightforward by Mango Animate's easy animation software. Those with no animation experience will find Mango Animate Animation Maker (Mango Animate AM) inviting and quick to get started. On the other hand, someone with prior animation experience will find Mango Animate AM's user-friendly platform refreshing. By offering users various free, well-designed animation templates to choose from, anyone can build an engaging animated video within just a few minutes.
Each template allows for editing and customization for complete and total branding. Users can choose from a vast library of media assets, including photos, symbols, effects, shapes, and more. This easy animation software also offers numerous animation effects, which are crucial to creating a captivating video. An animated video can be developed realistically by utilizing the software's panning and zooming camera effects.
When using Mango Animate AM, users are promising eye-catching content from start to finish. Stunning entrance, exit, and emphasis effects will make a video difficult to scroll past. By developing an impressive video with this easy animation software, audiences will be likely to engage with and share content. An animation video can significantly help businesses drive growth by reeling in customers. At this time, an animated video is a leading method to increase digital marketing success.
Mango Animate AM provides users complete control to publish and share animated content. Completed animation videos can be saved in formats like MP4, MOV, AVI, MKV, GIF, and more. While using this easy animation software, projects can quickly be shared across various social media platforms, including Instagram, Twitter, Facebook, and YouTube. An animated video can even be embedded in a website's landing page or distributed through a newsletter. This way, creators can access their target audience from every angle imaginable.
This easy animation software allows for total customization from start to finish. Creators can choose from a collection of speaking roles, including a teacher, doctor, waiter, businessman, police officer, and more. There is a dynamic character to complete any animation project. Not to mention, Mango Animate AM allows users to record their own audio with its voiceover recording feature.
"Making sales and engaging audiences is really about telling a good story," says Mango Animate CMO Kenn Glenn. "By using our easy animation software, you can tap into all the fundamentals of storytelling, which will translate into business success."
For more information about the easy animation software, please visit Mango Animate.
About Mango Animate
Mango Animate has been producing high-quality animation software since 2003. Today, the company offers multiple software to serve a variety of industries.
Media Contact
Company Name: Mango Animate Software Co., Ltd.
Contact Person: Paul
Email: Send Email
Phone: +86 020-61972665
Address:Room 1003, 10/F, Tower 1, Lippo Centre, 89 Queensway, Admiralty
City: Hong Kong
Country: HongKong
Website: https://mangoanimate.com/