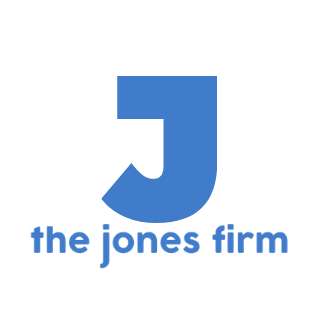 COLUMBUS, Ohio – December 28, 2020 – With an Arctic Cold Front set to enter the area on Christmas Eve, Attorney Geoff Jones of the Columbus-based Jones Firm is advising motorists to be on high alert. This may be the first white Christmas in the Columbus area since 2010, and snow, ice, and other winter weather can make the roads extremely dangerous for anyone on them.
There are many things that people throughout the Columbus area can do to stay safe during a winter storm and avoid disruptions to their holidays. The safest option is to avoid driving at all, though this is not always possible when people have to get to work, holiday celebrations, and other obligations. If people must drive during or following a winter storm involving ice, sleet, or snow, it is important to take precautions.
First, drivers should always slow down. The posted speed limit applies to ideal weather and road conditions and not to adverse weather and storms. Drivers should assess what speed is safe depending on the road and traffic, and this might be much slower than the usual speed limit. Driving too fast for conditions is one of the most common causes of crashes in winter weather.
Next, drivers should always leave themselves plenty of time to get to their destination, have a full tank of gas, and pack the car with supplies, including water, blankets, and more. Some ice storms can result in traffic delays of hours, leaving people stranded in their vehicles in the cold. Having an emergency kit can help families stay safe, warm, and calm if this should happen.
In the event an accident does happen, someone should call 911. Anyone with injuries should immediately get the medical help they need. Those who can remain on the scene should stay out of the path of traffic and in a warm place until they speak with authorities. Then, anyone who believes they were an accident victim should discuss the matter with an experienced Columbus personal injury attorney. An attorney can inform you of your legal options and best next steps.
While some winter weather accidents are simply unavoidable, other crashes happen because other drivers were speeding or being reckless during the adverse weather conditions. It is important that such drivers are held liable for the injuries and damage they cause by not being as safe as possible during a snow or ice storm. Victims should learn about their legal rights.
The Jones Firm is a Columbus-based personal injury firm that works with clients that have been hurt in preventable accidents. They regularly represent individuals injured by car accidents, motorcycle accidents, pedestrian accidents, slip and fall accidents, nursing home abuse, dog bites, drunk driving accidents, and medical malpractice.
Prospective clients can schedule a consultation with attorney Geoff Jones by calling 614-209-5162 or sending the firm an email through their online contact form.
Media Contact
Company Name: The Jones Firm
Contact Person: Geoff Jones
Email: Send Email
Phone: 6142095162
Address:1170 Old Henderson #118
City: Columbus
State: Ohio
Country: United States
Website: https://www.jonesfirmohio.com/