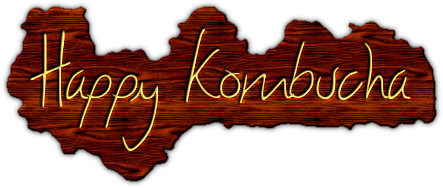 "Kombucha starter kits, along with Kefir grains and Scoby kits, cater to the styles, tastes, and standards of every customer. The regular inspections and UKAS certification make the products safe and great for consumption." is a quote from company owner Michelle.
Happy Kombucha has re-launched its Kombucha starter kits and Kefir grains and Scoby kits for preparing Probiotics drinks at home in the wake of COVID-19.
Happy Kombucha, a UK-based Milk Kefir and Kombucha company, produces the highest quality starter kits and live cultures for consumers. The company has been helping people to prepare their fermented drinks and food at home for the last ten years. The Kombucha cultures and kits sold by Happy Kombucha are handmade and 100% traditional. Here, at the company, the team uses organic ingredients to produce quality cultures.
Happy Kombucha's founder Marcus Holborn states, "The Coronavirus and the lockdown in the country have made people experience social distancing. But, the ones who are looking forward to staying fit during the lockdown can order healthy Kombucha starter kits or Kefir grains to prepare Kombucha or Milk Kefir. He says we are committed to helping people prepare the Kombucha culture at home by providing our culture expertise."
The company is regulated by the Eastbourne Borough Council and is a reputed food registered company. People can order from the different ranges of Kombucha starter kits and get free shipping for orders over £40.
About The Company
Happy Kombucha is a UK-based fermented foods and Probiotics drink selling company. It deals in various live cultures, Kombucha starter kits, Scoby, Kefir grains, both milk and water, and much more. It is a certified company that commits to prevailing well-being amongst its customers. The focus of Happy Kombucha is to help people include organic drinks and foods that are great for their immunity.
For more details, please visit https://happykombucha.co.uk/
Media Contact
Company Name: Happy Kombucha
Contact Person: Michelle Holborn
Email: Send Email
Phone: 01323 730091
Address:Unit 5 White Knights Business Park, Hammonds drive
City: Eastbourne
State: BN23 6FB
Country: United Kingdom
Website: https://happykombucha.co.uk/