The explosion of the blockchain industry in 2021 brought plenty of new platforms and opportunities for creators in the space. One blockchain platform, the XRP Ledger (XRPL), which has been around since 2012, was previously untapped. Previously thought of as solely the blockchain infrastructure for Ripple's payment network, the XRPL moves value faster and more efficiently than any other technology. Updates to the XRPL in 2021 made it possible to issue tokens, meaning that creators could finally harness the power of the ledger and build directly on top of it.
One of the projects that emerged early on was Greyhound. Originally marketed as the first XRPL meme coin, it is becoming much more than that. Compared to other dog coins such as Shiba and Doge, it offers must faster transactions at a fraction of the cost. Apart from the technical advantages it has over competitors, the team are actively building a use case.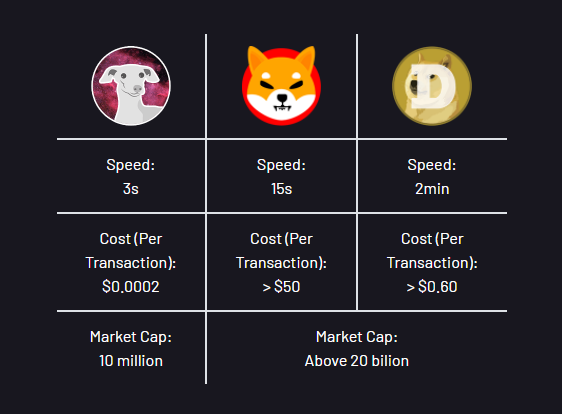 In Q2 of 2022, Ripple plans to introduce an extension (XLS-20) to the XRPL that will allow for NFT support. Greyhound will be launching their own NFTs as soon as the extension is functional. Some of the NFT artworks are already being teased on the Greyhound website. They look really promising. More details on how they can be attained will be available closer to the time so make sure you follow them on twitter and join their discord.
The XRPL is growing rapidly and we think the early projects built on it will get more attention once there is a resolution to the Ripple – SEC lawsuit. 2022 is set to be another big year in the crypto space and Greyhound is definitely a project worth keeping an eye on.
Media Contact
Company Name: Greyhound
Contact Person: Geral
Email: Send Email
Country: United States
Website: https://greyhoundcoin.net/