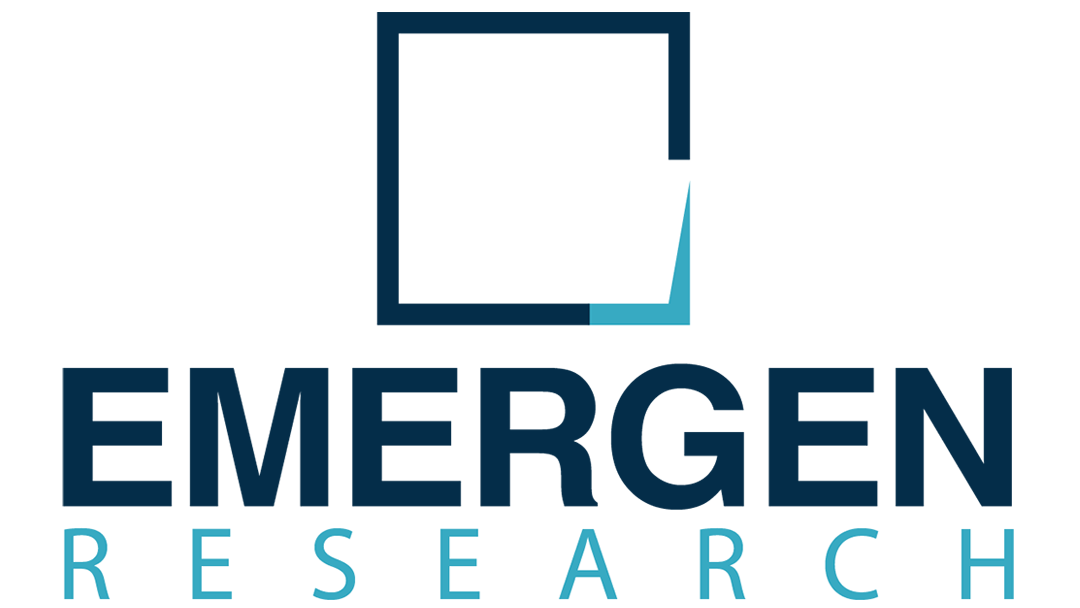 The global feldspar market size reached USD 682.7 Million in 2020 and is expected to register a CAGR of 6.1% during the forecast period.
The global feldspar market size is expected to reach USD 1.10 Billion in 2028 and register a steady CAGR over the forecast period, according to latest analysis by Emergen Research. Demand for feldspar has been registering substantially high growth over the past decade, driven by expanding production facilities and increasing number of new entrants in the flat glass manufacturing industry and increasing production of automotive vehicles in developed and developing countries. Increasing demand for glass and ceramic from various end-use industries is another factor fueling revenue growth of the global feldspar market.
The Global Feldspar Market is projected to witness a significant increase in the revenue generation and is expected to register a CAGR of 6.1% in the forecast period of 2020-2028. The report further segments the Feldspar industry into types of products offered by the market and application spectrum. The report is a comprehensive guide to gain insightful information about market dynamics, current and emerging trends, product portfolio, growth prospects, competitive landscape, and consumer behavior. The report also offers insights to help readers formulate strategic investment and business expansion plans.
Take a Break and Get a sample of the report: https://www.emergenresearch.com/request-sample/569
Use of ceramics continues to remain relatively high in the construction and housing sectors. Rapid urbanization and increasing construction projects – commercial as well as residential – is driving demand for ceramic tiles and sanitary ware and glassware products for deployment in offices and homes and apartments. Feldspar is used in a ground form as filler in the manufacturing of ceramic products. Ceramic tiles are used for various purposes, including flooring and walls, in bathrooms and toilets in the form of tiles, urinals and commodes, and wash basins. Ceramic products are also used to ensure high level of hygiene at laboratories and medical centers. Ceramic tiles are also widely used in the hospitality industry in kitchens and a range of other areas. Ceramic is a mixture of clay and other minerals such as feldspar, sand, and quartz, which are baked or hardened using heat.
Global Feldspar Market COVID-19 Analysis
The report is furnished with the latest changes in the market scenario and demand and supply ratios with regards to the currently unfolding COVID-19 pandemic. The research report offers an initial and future assessment of the impact of the COVID-19 pandemic on the industry and offers insights for the businesses to overcome the difficulties raised by the crisis.
The global Feldspar market report analyzes the current trends of the market, along with the barriers expected to rise during the forecast estimation for 2020-2027. The report offers the growth spectrum of the key companies and utilizes the key statistical tools for the evaluation of the various elements of the industry to offer an accurate growth forecast.
The plagioclase feldspar segment is expected to register a moderate revenue CAGR throughout the forecast period. This can be attributed to growing demand for glass and ceramics products.
Any information regarding report, Visit Here: https://www.emergenresearch.com/purchase-enquiry/569
The report also takes into consideration the effect of the different restrictions imposed in different regions on the Feldspar industry and its key segments. It also offers a current and future impact analysis of the pandemic on the overall Feldspar market.
Key players operating in the market are I-Minerals Inc., Quarzwerke GmbH, Micronized South Africa Limited, Imerys, Eczacıbaşı Holding A.Ş., Adolf Gottfried Tonwerke GmbH, LB MINERALS, Ltd., Sibelco, QUARTZ Corp., and Sun Minerals.
The segmentation of the market is done on the basis of product types, application spectrum, and the key regions of the Feldspar market. Along with this, the report also provides extensive coverage of the key companies and their strategic schemes to gain a substantial market position.
Product Type Outlook (Revenue: USD Billion; Volume: Million Metric Tons; 2018–2028)

Plagioclase Feldspar
K-Feldspar

Marketing Channels Outlook (Revenue: USD Billion; Volume: Million Metric Tons; 2018–2028)
End-use Type Outlook (Revenue: USD Billion; Volume: Million Metric Tons; 2018–2028)

Glass Industry
Ceramics Industry
Fillers
Others
The report offers a comprehensive overview of the global Feldspar market scenario pertaining to market value, volume, production and consumption rates, and market segmentation based on types, regions, and applications.
To get leading market solutions, visit the link below: https://www.emergenresearch.com/industry-report/feldspar-market
Regional Outlook (Revenue: USD Billion; 2018–2028)
U.S.
Canada
Mexico
Russia
Germany
U.K.
France
BENELUX
Italy
Spain
Czechia
Belgium
Rest of Europe
China
India
Japan
South Korea
Rest of APAC
Brazil
Rest of LATAM
Saudi Arabia
UAE
South Africa
Turkey
Rest of MEA
Request customization of the report: https://www.emergenresearch.com/request-for-customization/569
Key Questions Addressed in the Report:
Who are the leading players of the Feldspar industry?
Which region is expected to dominate the market in the coming years?
What are the key applications of the Feldspar market?
Which segment is expected to garner traction during the coming years?
Table of Content
Chapter 1. Methodology & Sources
1.1. Market Definition
1.2. Research Scope
1.3. Methodology
1.4. Research Sources
1.4.1. Primary
1.4.2. Secondary
1.4.3. Paid Sources
1.5. Market Estimation Technique
Chapter 2. Executive Summary
2.1. Summary Snapshot, 2019-2027
Chapter 3. Key Insights
Chapter 4. Feldspar Market Segmentation & Impact Analysis
4.1. Feldspar Market Segmentation Analysis
4.2. Industrial Outlook
4.2.1. Market indicators analysis
4.2.2. Market drivers analysis
4.2.2.1. Huge demand for feldspar in automotive industry
4.2.2.2. Growing demand for ceramic tiles.
4.2.3. Market restraints analysis
4.2.3.1. Introduction of recycling process of glass and ceramic.
4.2.3.2. High cost for mining and exports
4.3. Technological Insights
4.4. Regulatory Framework
4.5. Porter's Five Forces Analysis
4.6. Competitive Metric Space Analysis
4.7. Price trend Analysis
4.8. Covid-19 Impact Analysis
Chapter 5. Feldspar Market By Product Type Insights & Trends, Revenue (USD Billion) (Million MT)
5.1. Product Type Dynamics & Market Share, 2019 & 2027
5.1.1. Plagioclase Feldspar
5.1.2. K-Feldspar
Chapter 6. Feldspar Market By Marketing Channel Insights & Trends Revenue (USD Billion) (Million MT)
6.1. Marketing Channel Dynamics & Market Share, 2019 & 2027
6.1.1. Online
6.1.2. Offline
Chapter 7. Feldspar Market By End-Use Insights & Trends Revenue (USD Billion) (Million MT)
7.1. End-Use Dynamics & Market Share, 2019 & 2027
7.1.1. Glass Industry
7.1.2. Ceramics Industry
7.1.3. Fillers
7.1.4. Others
Thank you for reading the report. The report can be customized as per the requirements of the clients. For further information or query about customization, please reach out to us, and we will offer you the report best suited for your needs.
About Us:
At Emergen Research, we believe in advancing with technology. We are a growing market research and strategy consulting company with an exhaustive knowledge base of cutting-edge and potentially market-disrupting technologies that are predicted to become more prevalent in the coming decade.
Media Contact
Company Name: Emergen Research
Contact Person: Eric Lee
Email: Send Email
Phone: +1 (604) 757-9756
Address:14671 110 Avenue Surrey, British Columbia, V3R2A9
City: Surrey
State: British Columbia
Country: Canada
Website: https://www.emergenresearch.com/industry-report/feldspar-market