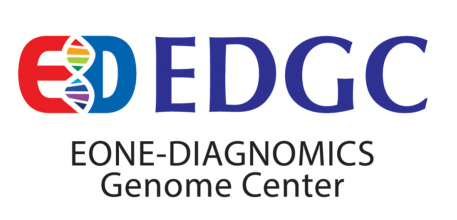 March 25, 2022 – Eone Diagnomics Genome Center Co., Ltd (EDGC), a genomic analysis company, has announced the launch of the 'Guppy' project, which uses DNA information from real creatures to create characters in the metaverse.
EDGC is collaborating with Klasssoft, a gaming content provider, on a D-VATAR (DNA Avatar project), with the initial project being a "Guppy" project that creates an aqua metaverse. The D-VATAR project is a 'Princess Maker'-style game that uses human genomic data to raise avatars.
Guppies, tropical fish that swims in metaverse space, are formed as avatars in the metaverse by transplanting real-life guppies' genetic information, such as age, gender, and breed.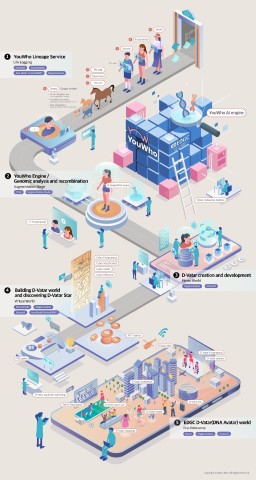 EDGC has decided to start planting genomic information on characters in the metaverse, beginning with the popular 'Guppy,' which accounts for 60% of the world's 45 trillion won ornamental fish market. Guppy also known as million fish and rainbow fish, is one of the world's most widely distributed tropical fish and one of the most popular freshwater aquarium fish species. It is a member of the family Poeciliidae and, like almost all American members of the family, is live-bearing.
Following the guppies, EDGC plans to develop an avatar containing human genomic information via dogs, cats, and racehorses in the future. Furthermore, the company intends to use genome standardizing technology to broaden the way genome big data is provided to diverse industries such as metaverse, new drug development, and digital healthcare.
Previously, EDGC collaborated with seven companies, including Maxst and Klasssoft, to develop the 'AI (Artificial Intelligence) Human Metaverse Project.' Through the big data platform 'YouWho' engine, which examined 780,000 core single nucleotide polymorphisms (SNPs) out of 3 billion base pairs in DNA, EDGC took on the duty of extracting and supplying the essential genetic information needed to create an avatar.
Applying genes to the metaverse area, according to experts, might help create an individual's identity in virtual reality.
For more information about EDGC, visit https://www.edgc.com/eng/.
Media Contact
Company Name: EDGC, Inc
Contact Person: Shang-Cheol Shin
Email: Send Email
Phone: +1-800-605-8422
Address:5795 Kearny Villa Rd.
City: San Diego
State: CA, 92123
Country: United States
Website: www.edgc.com/eng/