VIRUS OUTBREAK HAS ARTIST LOCKED UP ABROAD!
Island, wanderlust reggae artist Chris Rudd has been banned from re-entering the United States due to the massive coronavirus outbreak. Chris is in Vietnam, with his girlfriend, recording new music and performing two sold-out shows when the virus struck Southeast Asia. Chris attempted to plan his flight home to the USA for the One Love reggae festival, where he was set to meet up with some of the headliners and be part Ditch's backstage gifting suite, but his appearance there has been canceled.
During the planning with the airline, they informed him that anyone from Asia is banned from entertaining the U.S. and if they do enter the U.S. they are forced into a mandatory, 14-day quarantine on a U.S. Military base. The operator also told him he cannot book a flight into the USA until mid April 2020, which is over two months away.
Chris Rudd also had a major music video shoot set to go into production in early March which will have to be postponed. (Read about the deadly global virus here.
Chris Says: "it's really bad everywhere in Asia. They are spraying people down, they have people everywhere in full hazmat suits, people are being taken to quarantines that aren't even sick. It's horrible. I am not sick and my girl isn't either, yet I cannot return to my home in Venice Beach, California, United States. This is just like a real-life version of the movie "Outbreak". I. Truly worried about what the next few days, weeks hold. I have literally locked up abroad."
Chris was offered the option to fly back to the homeland, but then be directly taken to a military quarantine on a military base, for two weeks.
"We are doing everything we can to get Chris back home safely, we even looked into a private jet, but found that still when he landed he would be quarantined with people who may or may not have the virus. We will have to postpone the videos, and live appearances, etc until Chris can arrive without the interference of the U.S. Military. We are sorry to have to cancel his special appearance at the One Love Festival," says Ditch President of Hood And Associates.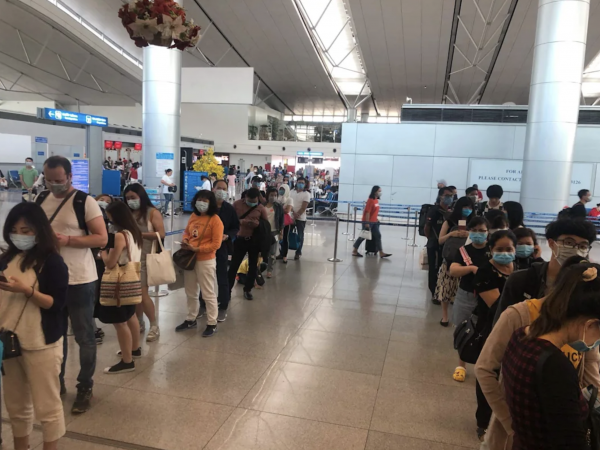 Stay tuned to News updates on Chris Rudd on all media outlets or by following @ruddmusic35 or in the event of an Asia media blackout you can get updates from his record label at @hoodassociates on Instagram.
Media Contact
Company Name: Hood Associates
Contact Person: Press Dept
Email: Send Email
City: Venice
State: CA
Country: United States
Website: http://www.ruddmusic.org/