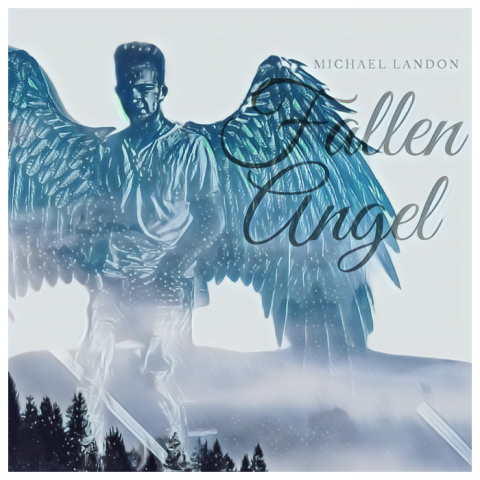 22-year-old artist, Michael Landon is a Colorado-based musician who has been making music from the early age of 12 years. Using music as a medium to reach out to people and let them know that everyone is together in this, Landon's music is all about motivation and positivity. There is a sharp distinction between Landon and other musicians his age. Unlike others, Landon's music is not based on drugs, money, or sex; he rather concentrates on bringing hope and joy in people's lives with his music.
Michael Landon recently released his latest album titled "Fallen Angel" on August 27, 2020. This album comprises 10 majestic songs including, "Lost", "Ghost", "Fallen Angel", "Phantom of the Opera", "Tomahawk", along with 5 other tracks and an additional track dedicated to the introduction of this fine album. The album describes Landon as Michael, the fallen archangel, who went through hardships in his life and let the negativity around him destroy a jovial person that he originally was. As an artist, he believes that his purpose in life was to be a fallen angel to watches over everyone and brings happiness to anyone he meets or those who listen to his music.
"I explain my strong emotions through this album about my families divorce, my habits that I had with drinking, going out on late drives feeling lost and confused, but with a twist, I explain how to get through these moments and how to overcome every bad moment and escape those demons that are attached to a human being", says Michael Landon about the latest release.
With this 10-song album, Landon aims at watching over all his friends, family, and fans like a guardian angel. All the tracks on this album are beautifully handcrafted by the artist, to make all the listeners resonate with them instantly. He wants to guide his loved ones through their dark moments, fears, and memories, and help them in fighting their inner demons.
Landon likes to describe his music style as hip-hop and rap, with a mix of R&B and soul. Throughout his music, he paints a picture for the listeners, which is inspiring and motivating in many ways.
Landon was inspired to make music after listening to one of his favorite artists Kid Ink. It was when he turned 14 that he received his first microphone. He started in his closet with minimal equipment. "I felt that I was gaining a flow that belonged to me and I took it to my full advantage with my new vocabulary, religious beliefs, and ethics and brought all of into music", says Landon. Now Landon has his own studio where he records, mixes, and hones his craft. He is growing and evolving every day as an artist.
Stay tuned for more music from this upcoming star.
Listen to the album "Fallen Angel" now on Spotify.com
Media Contact
Company Name: Michael Landon Music
Contact Person: Michael Landon
Email: Send Email
Phone: 303-931-4259
Country: United States
Website: www.youtube.com/channel/UCOuEwyOuLXWbn5os9YBCw2w