Seven years after CEO Dale W. Wood became the lead investor of Costa Rica's Rayo Credit (www.Rayo.cr), his global investment firm Dale Ventures has committed to funding the company's expansion to Colombia. In this additional lead role, Dale Ventures has invested an initial $2 million USD for expansion with the potential for up to $5 million USD.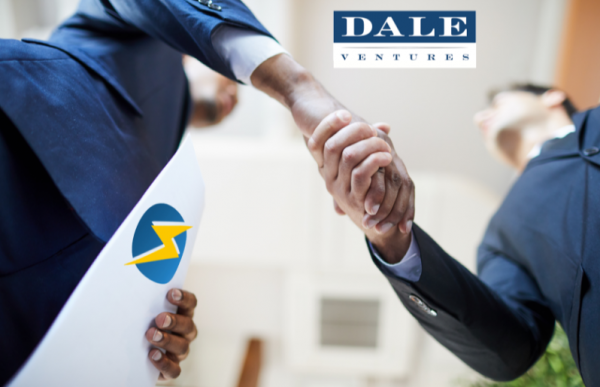 Founded by identical twin brothers Bernardo and Pablo Arce, Rayo Credit allows people and businesses to apply for short-term loans with little paperwork and ease in repayment at more than 2,000 locations across Costa Rica. After exponential growth that exceeded the Arce brothers' initial expectations, the founders are now working to launch a similar loan model in Colombia.
"I could not be more proud of the tremendous success Bernardo and Pablo have seen in Costa Rica," Dale W. Wood said. "A continued, successful partnership is the dream of every investor. I was excited to be the lead investor for Rayo seven years ago, and I'm excited for Dale Ventures to keep supporting these exciting entrepreneurs as we work together toward continued triumphs."
Bernardo and Pablo Arce recognized the need of many for short-term financial help.Through mini loans payable in a maximum of 45 days – and an approval process that takes less than 24 hours – both individuals and businesses are able to fill their immediate economic needs while avoiding long-term debts. By eliminating the debt cycle that keeps many from seeking financial help, Rayo has successfully established itself as the most friendly, innovative and efficient mini-loan platform in the region.
Since its launch, Rayo has made more than 300,000 short term loans to tens of thousands of satisfied clients.
"Rayo opened the doors for me when other financial institutions closed them," one client testified. "With Rayo, I have been able to face liquidity problems immediately and safely. Their staff always responds to my requests the same day."
With two decades of experience in the financial services industry, and several managerial roles with start ups and established companies under his belt, Bernardo Arce has tapped into an underserved Latin American market. His experience, combined with the international business acumen of Dale W. Wood, has set up Rayo for continued success in dozens of potential markets.
The expansion of Rayo Credit is just the latest example of Dale Ventures' ability to invest, mentor and walk alongside successful businesses in Latin America and around the world. With offices in Dubai, Costa Rica, United Kingdom, Hong Kong and beyond, Dale Ventures' own international success provides companies with the expertise needed to expand beyond the borders of home.
About Dale Ventures
Dale Ventures is a personal investment holding group founded by serial investor Dale W. Wood. The company partners with management teams to provide the significant strategic and analytic resources needed to build and grow remarkable companies. Dale Ventures has adopted a consultative approach that harnesses the power of innovative teams to generate groundbreaking ideas, tactics, and strategies that drive growth and build long-term value.
For more information about Dale Wood and his projects, please visit www.Dale.com and Facebook.com/DaleVentures.
Media Contact
Company Name: Dale Ventures FZE
Contact Person: Media Relations
Email: Send Email
Address:Emirates Towers Level 41 Shiekh Zayed Road P.O. Box 31303
City: Dubai
Country: United Arab Emirates
Website: http://www.Dale.com