Taking dating to a whole new level!
Jan 19, 2021 – BLINDFOLDED presents their grand opening, which will take place at GetBlindfolded.com. It's going to feature Relationship Coaches, Dating Advice and an incredibly unique twist on dating sites. People go to great lengths to discover bliss in life, but it all tends to amount to very little if one does not have the best possible companion or partner. Joining BLINDFOLD will enable members to get a good start in their search. Registered members goes in BLINDFOLDED, and need to earn the privilege of viewing photos by first having conversations. No more trolls!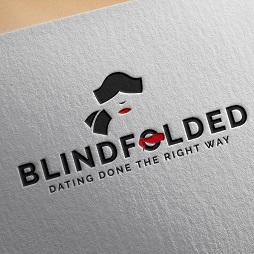 Dating sites are an increasingly common way to get acquainted with people who have similar interests that are like-minded. When it comes to having to use this type of platform, however, many individuals may feel very nervous. Blindfolded offer plenty of ways to show the member's personality and really get to know someone before meeting. They just take their time, no need to rush; this is focused on people looking for long term relationships or even marriage. With coaching, advice giving, and blogging for expression of self, how could they go wrong?
BLINDFOLDED is proud to bring its services to GetBlindfolded.com for the first time. Free memberships are available with the option to upgrade to get full use of all the amazing features, such as –
The paid membership gets free coaching/advice
Plans have already started for a new mobile app & new features
Each member can start their own blog right on the site.
GetBlindfolded.com can be checked out at any time and is at discounted rates during the beta testing's up until the time of the Grand Opening March 2021. Once they are locked in with the discounted price, they will stay there for the whole year! (Unless one cancels)
Media Contact
Company Name: Blindfolded
Contact Person: Angela Marie
Email: Send Email
Phone: 1-855-948-5178
State: Maine
Country: United States
Website: GetBlindfolded.com