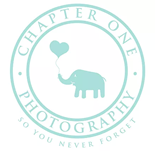 Having photos of their newborns is something that many parents wish to take and treasure for their entire life. However to capture truly stunning images and to turn them into eternally lasting memories one needs the aid of a professional photographer. Many consider Chapter One Photography in Sydney to be the premier option in this regard.
Based in North Sydney this team specialises in maternity, newborn, baby and cake smash photography. They have managed to remain one of Sydney's most consistent and reliable photographers largely due to their unbridled expertise and competitive rates. With the goal of ensuring that each of their clients' images is saved as a memory they can treasure forever, Chapter One Photography works tirelessly to ensure every photo-shoot is perfect.
They have mastered the art of contemporary baby photography and have over a decade of experience in developing their style and flair. They strive to make each portrait unique and personal, so that it is all the more memorable as a result.
Chapter One Photography – newborn photography Sydney, manages to stand out from the competition through the use of state of the art technology and the leading techniques in the industry. Their team is exceptionally trained in safety practises for babies, ensuring a level of ease of mind for their clients.
Keeping current conditions in mind, Chapter One Photography has taken extra steps to ensure a high standard of cleanliness. Their photographers are immunized, with vaccinations like the flu and whooping cough being up to date. The team has managed to remain the top pick among parents for many years. Much of this is due to their dedication and consistent willingness to improve and develop the quality of their service. With their motto being, "so you never forget", they are always willing to go the extra mile to ensure that their clients' experience remains pristine.
About Chapter One Photography
Chapter One Photography is based in North Sydney and specializes in maternity, newborn, baby and cake smash photography portraits. They provide a full service of digital images as well as prints and products. They specialize in newborn photography, so that their clients are left with memories to last them a lifetime.
The team consists of experts who have a genuine passion for newborn and maternity based photography. By utilizing the top industry-wide lenses and equipment, Chapter One Photography has become the premier option for a multitude of parents in Sydney. For more information:
56 Crows Nest Rd, Waverton, North Sydney, NSW 2060 or call them on 0425 293 639. Want more information? Send them an email via enquirieschapterone@gmail.com
View Chapter One Photography in afull-screen map.
Media Contact
Company Name: Chapter One Photography
Contact Person: Wendy Atkins
Email: Send Email
Phone: 0425 293 639
Address:56 Crows Nest Rd, Waverton
City: North Sydney
State: New South Wales
Country: Australia
Website: https://www.chapteronephotography.com.au/