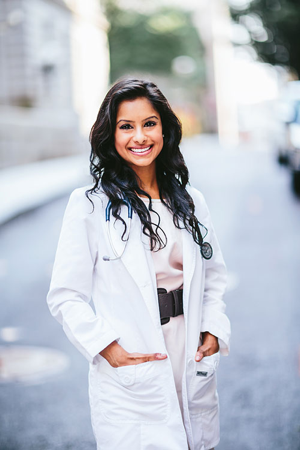 Health, wellness and happiness all come hand-in-hand. Dr. Bindiya is an expert at addressing these issues in an innovative and caring way that leaves patients with remarkable internal and external results.
In the very challenging time and environment most people find themselves in today, having access to a medical professional who understands these obstacles can be an amazing benefit. Atlanta, Georgia-based Dr. Bindiya Gandhi, MD certainly is an example of this, with a deep understanding of a qualifications in both conventional medicine as well as holistic, functional and integrative medicine. With the COVID19 coronavirus crisis manifesting in the United States, and the stress this puts on individuals and families alike, Dr. Bindiya is making quality information available on her website, as well as spreading knowledge about her integrative approach to wellness as widely as possible for the greater good of the community.
"I am a functional and integrative medicine doctor who is an expert at changing patients lives by getting to root cause of problems," commented the passionate Dr. Bindiya. "My goal is to help empower, educate and inspire patients to be healthier so they can fulfill their expectations purpose."
Dr. Bindiya is an American Board Family Medicine Certified Physician, a Certified Yoga Instructor, a Reiki Master, as well as an expert on health nutrition, prolific writer, and overall educator. She makes the point of often reminding her patients, readers, and followers, that the "definition of the word 'doctor' doesn't mean healer it means teacher', a philosophy she clearly follows in her ever-expanding work.
Recent timely topics she has touched on at her blog include "Dating in the Time of the Coronavirus", "Should Schools Close During the Coronavirus – 5 Expert Opinions", "What to Keep in the Medicine Cabinet", and much more. New content regarding health and wellness is added quite frequently.
For more information or to reach out to Dr Bindiya be sure to visit www.drbindiyamd.com.
Media Contact
Company Name: Otter PR
Contact Person: Scott Bartnick
Email: Send Email
Phone: +1 (855) 645-0538
Country: United States
Website: www.OtterPR.com