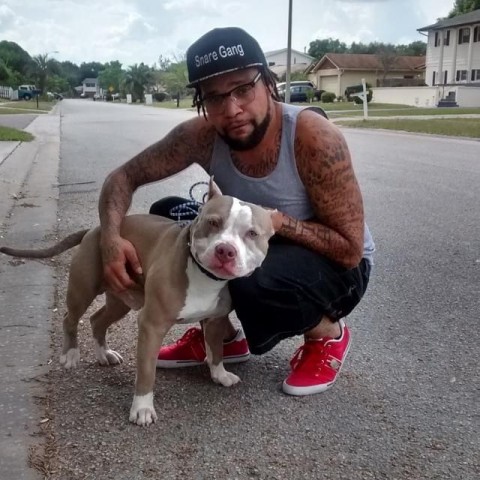 A talented, multifaceted artist, Feezy350 aka Good Broda aka King Feezy350 is an American songwriter, rapper, manager, and promoter extraordinaire who has bagged many successful accomplishments in the music industry.
Feezy350 released his latest project in the year 2019 through United Masters independently, an album, and called "Here I Come". Originally, this album was named "Def Angel" by the artist, keeping in mind the amazing combination of vocal and instruments used in all the songs to create masterpieces, just like the Death Angel that brings Devine to your ears. Later, the name of the album was changed to "Here I Come", after the lead single of this album. "Here I Come" is a huge collection of 20 breathtaking songs including- Blood out My Window, Die Bout Dat, Lately I been Stressin, Loyalty, and 15 other amazing tracks.
After the success of his first album, Feezy350 is working on his next project, which he proclaims to be very raw, and will give the picture of his life and music with stories and poetries, along with deep beats with a southern bass and northern melody. Or in his words, it is "Greatness in the making".
"My inspiration to music has to be my daddy first as he always used to play Luther Vandross and Four Play the Jazz group. The movies "Temptations" and "The Jackson 5" really moved my soul as a child and Tupac and Biggie introduced me to manhood and music. MasterP No Limit records And TrickDaddy at SlipNSlide Records were my models of artists who were people like me that made it", says Feezy350, telling about the things and people who inspired him to pursue music.
Feezy350 has loved music as far as he can remember. He started singing officially back in March 1998 but he has been performing for people since he was just around 7 years of age. Feezy350 has worked for popular artists like TPain, Plies, and Pretty Ricky.
Feezy350 inspires people to always believe in themselves and to never quit. Through his music, he tells the world to let out the music they have within themselves, as it will make them feel free and alive.
Listen to the album "Here I Come" now on SoundCloud.
Media Contact
Company Name: GoodbrothaCoalition LLC
Contact Person: King Travis
Email: Send Email
Phone: 9049238463
Country: United States
Website: Goodbrodatv.com