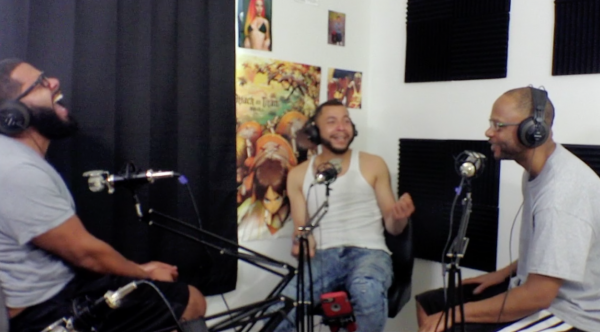 First founded in 2018 and hosted by talented rapper Jay Kush, "Highly Offensive" is a podcast where a group of friends gather together every week and have a conversation about the on-going news and current issues on social media. As the name suggests, "Highly Offensive" is a podcast that is created with a view that everyone has the right to speech and it is everyone's personal choice to say whatever they want to, even if it offends other people.
"Highly Offensive" was started by the host Jay Kush with a thought in his mind that there should be no cancel culture and people should be free to convey their life experiences in their own words. As some listeners of the podcast would say, "Life is not clean or pretty, and neither is Jay Kush's mouth". Jay Kush is very vocal about his opinions and doesn't shy away from saying how he feels on any subject.
As the fans of Joe Budden Podcast where too, a similar pattern of friends sitting together and discussing their life and other matters can be seen, Jay Kush and his friends also attempt to cover serious topics in comic and argumentative fashion, which gives a rather unique touch to the episodes.
As of now, Jay Kush along with his companions has successfully made 50 episodes of the podcast "Highly Offensive", with the latest episode being aired on May 20, 2020. The latest episode 50 is a special combination of two episodes, combined in one. In this episode, Jay Kush and his friends MDot and Lou discuss everything from the true identity of Lebron's father to wrestling matches as children and injuring others. Jay Kush talks about getting into a relationship and cheating downloadable content packs. On the more serious side they cover the Ahmaud Arbery killing and the person recording it facing scrutiny. The podcast that was once started with Facebook live streams has now evolved to the top-notch pre-recorded podcast with cameras and microphones.
If you are someone who gets easily offended, this podcast is not the place for you because Jay Kush and his friends talk about the current topics in the most unfiltered and uncensored way possible.
Tune in to see Jay Kush and his friends talk about everything from Trump and politics, weekly news, music reviews, and pop culture. You are surely going to enjoy it, just like the other followers, who are a fan of this lively and light-hearted podcast.
Listen to the podcast "Highly Offensive" now on YouTube.com
Media Contact
Company Name: Highly Offensive
Contact Person: Jose Gonzalez (Jay Kush)
Email: Send Email
Phone: 717-714-4763
Country: United States
Website: www.facebook.com/highlyoffensivethepodcast/