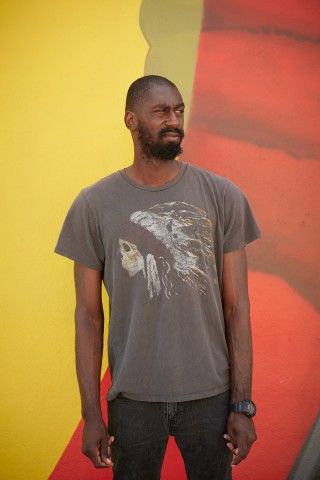 Ked Rocker is the new rising star in the Rap and Hip Hop music scene. With his nostalgic vocal deliveries and groovy rhythms, he is rapidly gaining a loyal fan base. After enjoying the success of his debut single "Legendary" that made its place on the world Indie top 100 charts, he released a brand new EP titled "Ked Rocker" with three new songs titled "Intro", "Rentals" and "Lifestyle".
His first single "Legendary" was well received by not only fans but various critics and media houses. Mobangels.com called this song "a solid number with all the Hip Hop Bells" and wrote in their review, "Ked Rocker knows how to break a beat and where to pop anything else in wherever it goes, with a minimum of fuss while he's at it."
Talking about Ked's unique rap style, Imaai.org says, "Here's no mistaking a well written, produced and arranged track, so the enjoyment is all there is left to write home about. The words go many places here but center around status and the usual things to rap about. It's just that Ked Rocker isn't like every rapper, as there's more to it than rapping just to get a word across."
Kedrick Melford, aka Ked Rocker, was born in South Florida. Growing up, he saw his friends freestyle during school activities which inspired him to write and record music. He would look up to popular rappers and developed a strong interest in Hip Hop and other genres of music. At present, he mainly creates alternative Hip Hop, and Trap music while Indie Pulse Music described Ked's music as Soulful Trap and Funk.
What makes his music stand out is the depth, and the way his lyrics are put together to instantly captivate the listener. He is highly influenced by artists like Wiz Khalifa, Juice World, 2 Chainz, and Nipsey Hussle among others. With a great start into the music industry, Ked has a lot more to offer, from his Trap soul appealing lyrics to fine-tuned voice, he is ready to carve his own path into the Hip Hop music scene.
Listen to all music by Ked Rocker on Spotify.com.
More information about him can be found on his website kedrocker.com.
Media Contact
Company Name: Ked Rocker LLC
Contact Person: Kedrick
Email: Send Email
Country: United States
Website: www.kedrocker.com